Diversity and Multicultural Student Affairs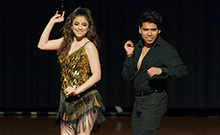 There are so many opportunities and experiences available to you as a student, and we hope that you'll take advantage of everything that K-State has to offer.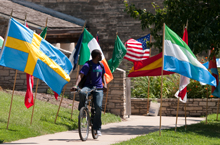 The K-State DREAMZone is a safe space designed to provide support to undocumented and DACA-mented students born in various countries around the world, currently residing in the U.S.; and those from mixed-status families.
---
Communications
President Linton updates the K-State community on the next steps in the university's diversity, equity, inclusion and belonging efforts.
The Department of Diversity and Multicultural Student Affairs announces Kevin Santos Flores has been hired as the director of diversity and multicultural student life. Flores will begin his new role on Sept. 13.
Thomas Lane, vice president for student life and dean of students, has announced new assignments for two directors in the Division of Student Life. Effective July 12, Mirta Chavez will become interim associate vice president for multicultural students affairs.
---
Resources for Students
We encourage students to reach out to Counseling Services if they are feeling unsafe and need support.
1105 Sunset Ave, Rm 101
M-F: 8AM-5PM
785-532-6927
counsel@k-state.edu
Students are encouraged to reach out to get immediate access to food items as well as personal hygiene items at no cost.
009 Fairchild Hall
1601 Vattier Street
Manhattan, KS 66506
785-532-0366
catscupboard@k-state.edu