Admitted Students
You're in!
Celebrate your first official step to joining the K-State Family and get ready to live purple! We've got you covered on your next steps. Check out the checklist that best applies to you, and don't hesitate to reach out with any questions at any point — we're here to help!
Thinking ahead about Orientation and Enrollment?
You will be notified when Orientation and Enrollment registration opens for your entry term. The first enrollment opportunity for Freshmen is in June and for Transfers in April.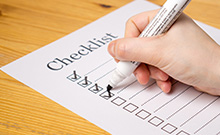 Use our checklists to stay on task
Complete housing, financial assistance, student health tasks and more.
Freshman checklist
Transfer checklist