Building access
Access to the Union will change throughout the renovation process. Visit this website for the latest changes in general building access and access to entities within the Union.
Looking for the ATMs?
ATMs have relocated to their permanent location near the north bowling center entrance.
Use the south stairwell near the parking garage or the south ground floor parking garage entrance.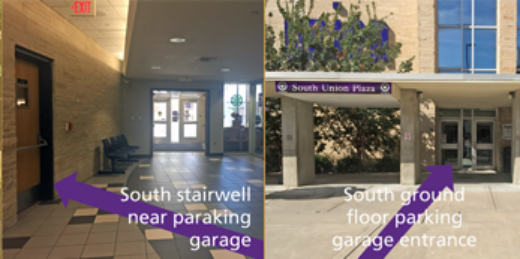 For further assistance, please call a building manager at 785-770-2951.