Social Work
Is a career in Social Work for you? Social workers help people deal with their relationships with others; solve their personal, family, and community problems; and grow and develop by learning to cope with or shape the social and environmental forces affecting daily life.
Social work is a profession for those with a spark of idealism, a belief in social justice, and a natural love of working with people. Social work offers the chance to work with and for people of all kinds: rich or poor, white or black, young or old, in hospitals, at home, or at work. For more information about "What is Social Work," our Student Handbook or our accreditation just follow the links.
If you have any questions about our program or how to apply please feel free to contact our Program Coordinator, Don Kurtz, at 785-532-2951 or dlk3535@ksu.edu.

Quick Facts
2016 Median Salary

$46, 890 per year
$22.54 Per Hour

Entry-Level Education
See How to Become One
Work Experience in a Related Occupation
None
On-the-job Training
None
Numbers of Jobs, 2016
649,300
Job Outlook, 2014-24
(12%) Faster than average
Employment Change, 2014-24
74,800
*From Bureau of Labor Statistics

Social Work Advising
All Social Work students will henceforth be advised by Jana Thompson.
Jana Thompson
Social Work Advisor
Kansas State University
204 Waters Hall
Manhattan, KS 66506
(785) 532-6865
---
"Social Work Students Put Theory Into Practice?"
K-State's Social Work program is all about putting theory into practice as a way to stand out in today's competitive job market. Students enrolled in the Macro Practice and Theory course were challenged to write a funding-worthy grant proposal addressing a community need. Congratulations to this year's winners of the Mock Grant Writing Competition!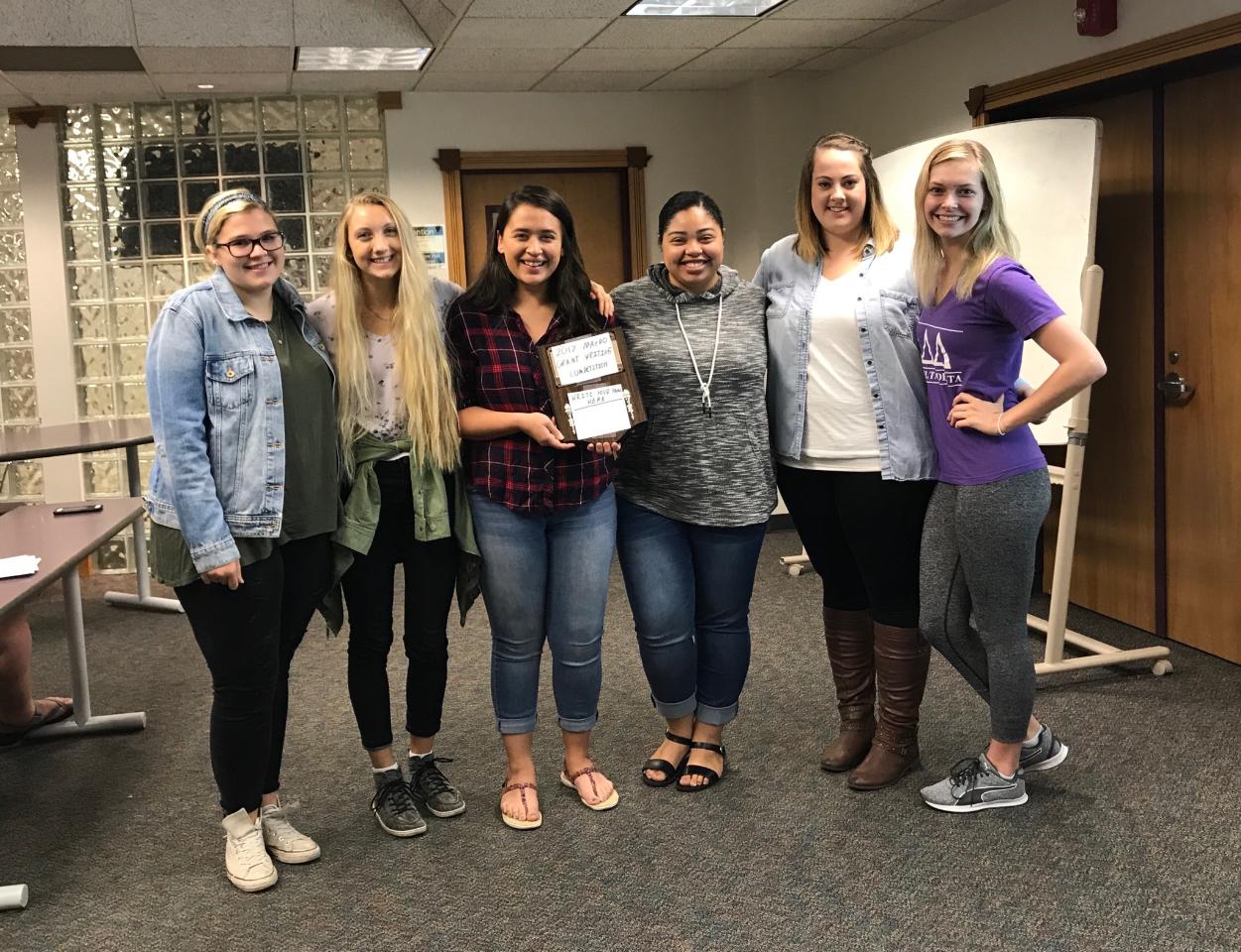 Students names from left to right: Emma Unsderfer, Madison McLenon, Samantha Trujillo, Moriah Clark, Brandi Howard, & Lauren Splichal
---
K-State's social work program celebrates 42 years of accreditation, retirement of Jacque Gibbons
The K-State social work program celebrated 42 years of continuous accreditation by the Council on Social Work Education, or CSWE.
Faculty, friends and alumni from across the nation gathered in the K-State Student Union's Ballroom on April 2 to celebrate the social work program at K-State and honor Jacque Gibbons, associate professor, who will retire in May. Gibbons was honored for 34 years of teaching at K-State and providing many years of social work services to the citizens of Kansas.
To read the full article, please click here.