Syllabus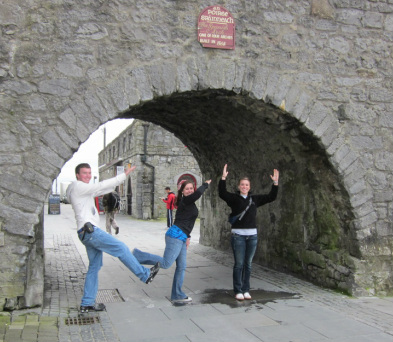 Every member is important in any performing ensemble. It is my hope that students will find the K-State Orchestra an enjoyable experience while, at the same time, taking their individual parts seriously enough to practice them so that the Orchestra will give fine performances. I try my best to expose students to a wide range of orchestral literature during their tenure in the Orchestra.
Cell phones are not allowed in 201 nor in the auditorium orchestra pit during rehearsals, including the warmup time before rehearsal and break during rehearsal. You will need to go into the hallway to use your phone. While in the rehearsal area, use your time to practice or interact with another person, not an electronic device.
Fall Semester
Monday evenings: 7:30—9:30 (sometimes ending at 10:00 in preparing for the first concert)
Monday rehearsals: Orchestra members should be in their seats ready to tune by 7:25
Tuesday and Thursday: 2:30—3:20
Spring Semester
Tuesday and Thursday: 2:30—4:20
Tuesday & Thursday rehearsals: Orchestra members should be in their seats ready to tune at 2:32.
All music folders must be at each rehearsal. Music must remain on the stand at the end of each concert. This is especially important when we use rental music.
Musicians must be backstage or on stage no later than 15 minutes before a concert.
Excused Absences Allowed: attending a funeral; illness; class conflict; music performance with a KSU Music Dept. organization. Schedule your applied recitals for some night that doesn't have an Orchestra rehearsal.
All absences or tardiness must be cleared in advance by sending an email to Dr. Littrell.
An excused absence because of illness must be cleared in advance by notifying Dr. Littrell by noon the day of the rehearsal. You must state the nature of the illness. You may send me an email message or call my office.
In case of an emergency, please call Dr. Littrell [532-3804]. If the emergency occurs too soon before the rehearsal, you must call Dr. Littrell as soon as possible afterwards. For clerical purposes, you must also write a short statement concerning the emergency and give it to either Dr. Littrell or to the graduate assistant.
Class conflict: At the beginning of the semester, you must show proof of the time conflict with a printed schedule. Students who have periodic exams (such as in Chemistry on Monday evenings) are excused for the duration of the exam and then are required to attend the rest of the rehearsal.
Examples of Unexcused Absences: work; no reason; studying for a test; writing a paper; car problems; organizational meeting (sorority, fraternity, and campus). An unexcused absence for a dress rehearsal or concert will result in an F for the course and you will be requested not to attend orchestra for the remainder of the semester.
Tardiness: If you are consistently tardy, then you will have a conference with Dr. Littrell. Lowering your grade will be Dr. L's option. Tardiness consists of not being in one's seat "ready for the downbeat" by 7:30 on Monday evenings or 2:32 on Tuesdays and Thursdays.
Number of Unexcused Absences 0 = A, 1 = B, 2 = must drop the course or receive an F, not allowed to attend
Dress Code for Concerts
Women
Full length black dress OR ¾ length black dress worn with dark hosiery OR black dress pants and black blouse.
Sleeve length must be 3/4 or full length, no short sleeves, no sleeveless dresses
Black shoes
No white tops; no white lace as part of the dress, etc.; modest neckline
Men
Black shirt with long sleeves (no rolled-up sleeves)
No Coat
Black long tie or fancy button fastener (no open collars)
black socks, black shoes
We are no longer wearing tuxedos for the orchestra concerts.