About the Project
Kansas State University is the lead organization in a new award from the Louis Stokes Alliances for Minority Participation (LSAMP) program of the National Science Foundation. This program is aimed at increasing the quality and quantity of students successfully completing science, technology, engineering and mathematics (STEM) baccalaureate degree programs, and increasing the number of students interested in, academically qualified for, and matriculated into programs of graduate study. It recognizes Louis Stokes, a long-term African American congressman from Ohio.
The project will include specialized activities at critical junctures in the pathway, such as high school to college; two-year to four-year institutions; and the critical freshman-to-sophomore transition at four-year institutions. The overall goal will be to double the number of underrepresented minorities (URM) graduating with baccalaureate STEM degrees from K-State within the five years of the proposed project.
Strengthening Alliances
The $2.5M, five-year award to Kansas institutions will allow establishment of an alliance that includes K-State in partnership with southwest Kansas institutions:
Garden City Community College,
Seward County Community College/Area Technical School, and
Donnelly College, in Kansas City, KS.
Partner institutions in the KS-LSAMP were selected because they serve the rapidly growing Hispanic/Latino population of the state and have strong existing ties to K-State. Each Alliance partner has identified new initiatives for this project to complement those already in place, providing synergy toward the overall project goal.
These initiatives include focused and enhanced recruiting; development of detailed transfer guides; training for admissions personnel and academic advisors; student enhancement programs such as student research opportunities, internships, math immersion, and alternative spring break; a focus on career counseling; formal and peer tutoring; and implementation of improved student tracking.
Recruitment and Retention efforts
A particular focus of the KS-LSAMP is recruitment and retention of military veterans in STEM fields. Kansas is home to two Army bases and an Air Force installation and has a significant number of URM veterans enrolled in partner institutions.
Additionally, members of the KS-LSAMP have established recruitment and retention programs aimed at serving the needs of underrepresented groups including African-Americans, American Indians, Pacific Islanders, and first-generation to college students in additional to Hispanic/Latino students.
What people are saying
General Richard B. Myers (retired), former Chairman of the Joint Chiefs of Staff, said "Kansas State University is a designated military-friendly institution, and the KS-LSAMP program will work with veterans' affairs to provide the specific transitional support needed by veterans such as peer advising and mentoring. These types of programs are critical to enhancing the educational experience and success of our veterans."
K-State Provost April Mason, principal investigator of the new project, Kansas Pathways to STEM, said "One of the exciting aspects of this project is that it will develop an innovative pathway that reflects the unique institutional characteristics and student demographics of each partner institution. The pathway will lead to an increase in the number of diverse students who receive STEM degrees, which will in turn address regional and state workforce needs".
KS-LSAMP Leaders
Please see the K-State Leadership team, Alliance members and On-campus partners links to see those involved in KS-LSAMP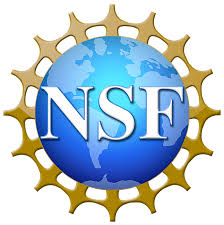 This material is based upon work supported by the National Science Foundation under Grant Number 1305059. Any opinions, findings, conclusions, or recommendations expressed in this material are those of the KS-LSAMP program and do not necessarily reflect the views of the National Science Foundation.