Staley School Ambassadors
Upcoming Events
Staley School Ambassadors annual service event, Big Help in the Little Apple
Event information
On April 8th, 2017 from 11am – 2pm the Staley School of Leadership Studies Ambassadors will be hosting their 2nd annual university-wide service event, Big Help in the Little Apple. It is the hope that through this event we will accomplish not only service to the neighboring Manhattan community, but also promote cooperation and cohesiveness among all our students on campus as well. This event will focus on service, yet the underlying theme will be to expose individuals to different groups they may have never interacted with before. If you're interested in volunteering, please fill out our volunteer form here. If you have any questions please feel free to contact our advisor Kaitlin Long at kaitlinl@ksu.edu.
Volunteer information
There will be multiple volunteer locations and service projects. Group arrangements will be formed prior to arrival, and all volunteers will receive an email a week before the event indicating their ambassador site leader, volunteer location, and a brief description of the service project. More specific details about the project will be given to volunteers upon arrival. Additionally, volunteers will be required to sign a waiver on the day of the event. Snacks and water will be provided.
Our Mission
Recruit. Promote. Educate.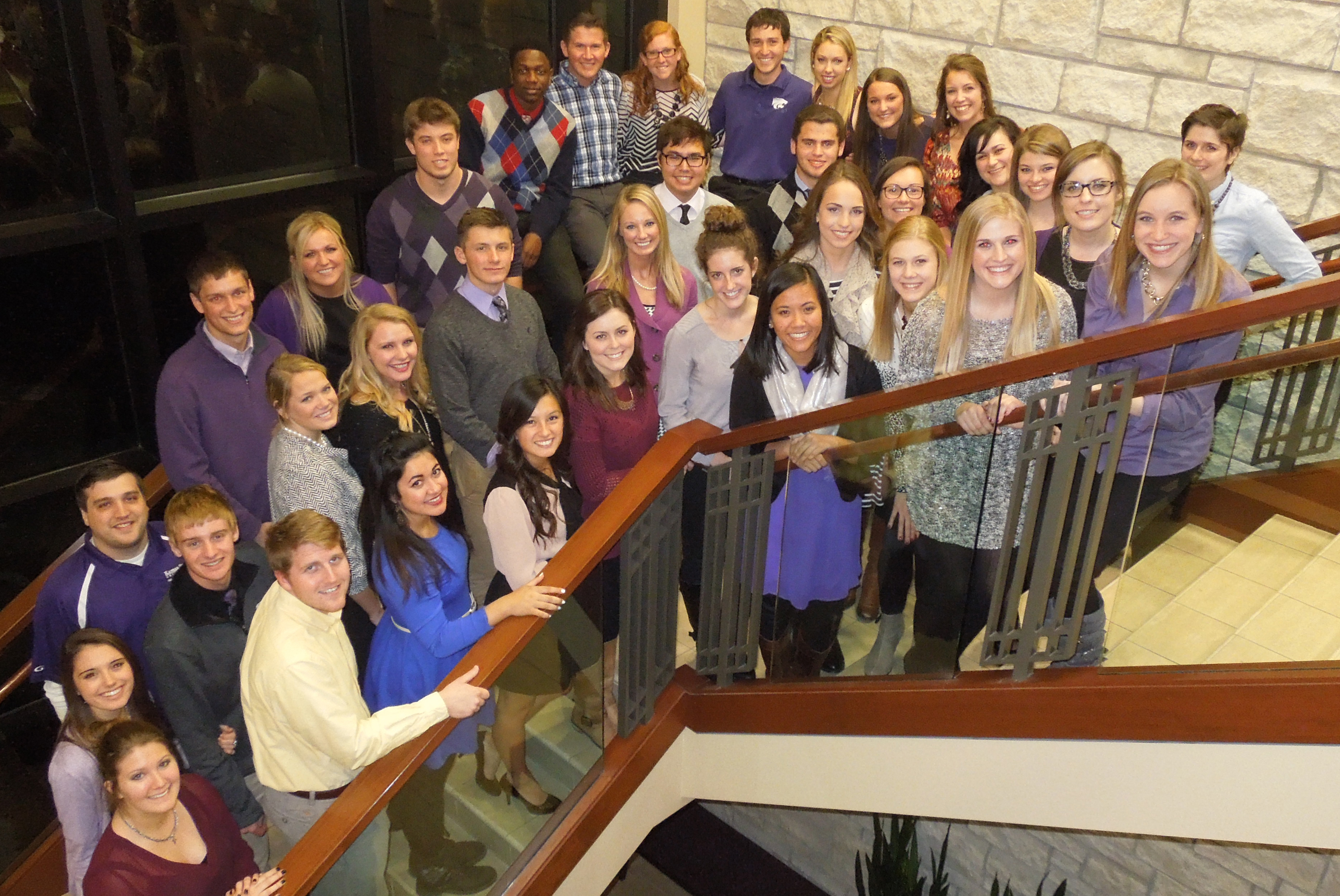 The mission of the Staley School Ambassadors is to recruit students to the Staley School of Leadership Studies, promote the mission and goals of the Staley School, and educate campus and community members about leadership.
The group is comprised of around 30 students enrolled in the leadership studies minor and promotes the school to current and prospective students at events such as K-State Celebrates, Junior & Senior Days, and the Academic Majors and Minors Fair. Staley School Ambassadors help faculty and staff share the benefits of leadership studies with the community. In addition to discussing how the leadership studies minor can benefit students, the Staley School Ambassadors publicize upcoming programs and special events. The Staley School Ambassadors also provide continual feedback to faculty and staff and represent student interests and concerns.
Serve as a Staley School Ambassador
Staley School Ambassadors accept applications in the month of October for any leadership studies student interested in becoming a Staley School ambassador!
We are no longer accepting applications for Fall 2016.

Staley School Ambassadors also manage and fund raise for the Program Opportunity Fund, and run an annual philanthropy to benefit the fund.
We are wanting to provide financial assistance to service oriented individuals who have expresses the desire to participate in one of the Staley School of Leadership Studies programs. This is an option for those students who may not have the necessary funds to participate in the program.
To receive assistance from the Program Opportunity Fund please complete the application. Applications can be submitted through email or applications can be dropped off in room 257 of the Leadership Studies Building.
Executive Board
President: Katie Gehrt, kgehrt10@ksu.edu
Treasurer: Miranda Moore, mirandamoore24@ksu.edu
Operations Chair: Kayla Wilkinson, kaylaelaine21@ksu.edu
Outreach and Development Chair: Emily Eilert, eeilert@ksu.edu
Education Chair: Emily Swan, ecswan@ksu.edu