SUCCEED
The SUCCEED program creates opportunities for women to flourish in science, technology, engineering, and math, or STEM, fields. Undergraduate and graduate students can serve as mentors to middle and high school students, share in mentoring connections with alumnae, and network with faculty and other students in STEM.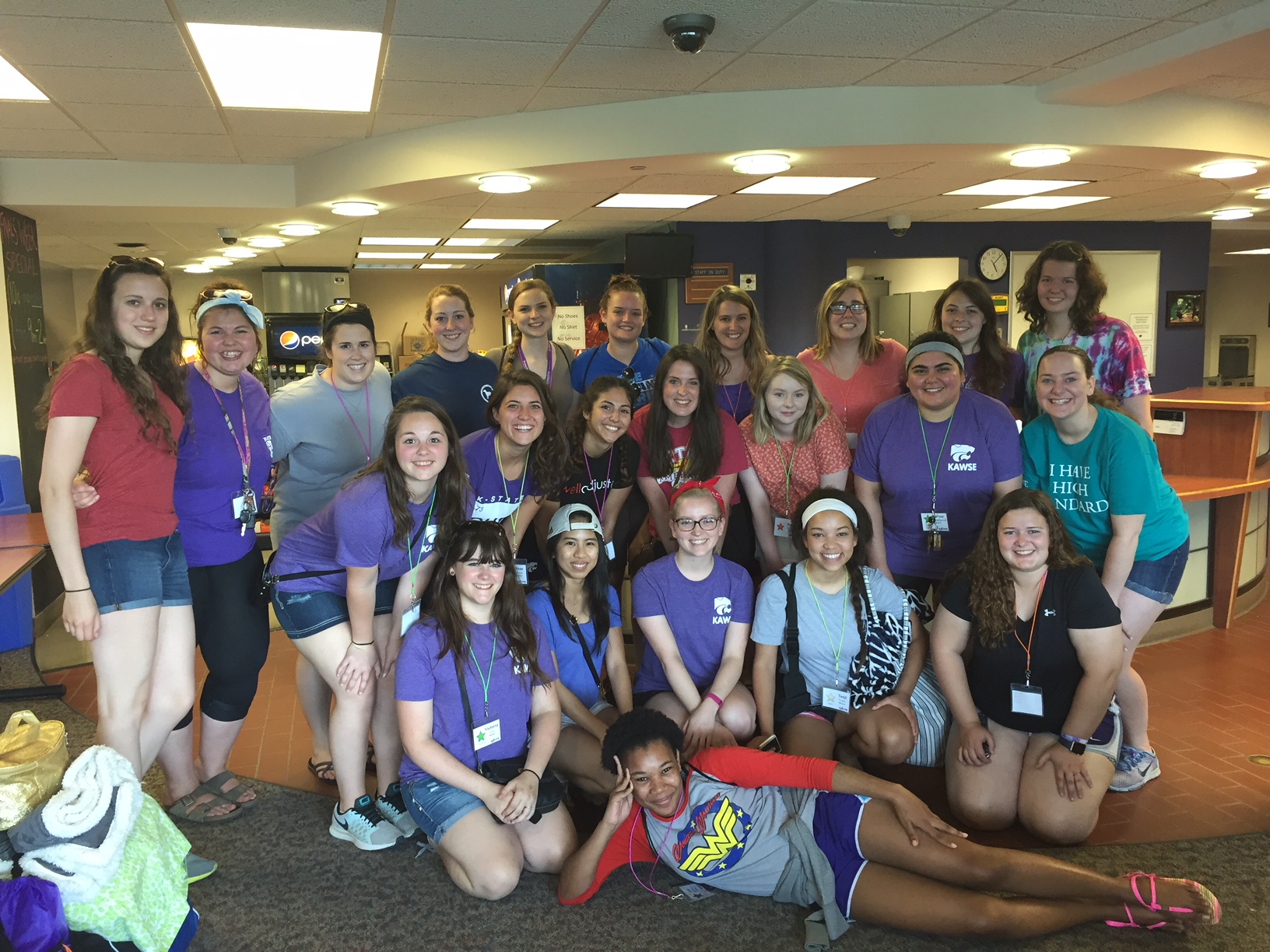 Upcoming Events
Gain professional development and networking through attending our series of events planned for undergraduate and graduate students.
Gender Stratified Monopoly: Why Do I Earn Less and Pay More?
November 17, 2016 - 2:30-5:30 pm - Student Union Room 227
You've never played Monopoly like this.
In your average game of Monopoly, luck and good strategy determine the winner. In the real world...not so much. What happens when Monopoly meets the real world? In this activity you'll be given a gender, social class, marital status, and even children. Can you still succeed? Join us as we play monopoly and explore the impact of gender and social class in real life.
Registration for this event is closed. Please contact the KAWSE office if you have any questions (785) 532-6088.
---
KAWSE Ambassadors
Serving as an Ambassador for KAWSE is a great way to add volunteering experience to your resume! KAWSE Ambassadors can serve in a variety of roles for our office, from representing us at K-State events, to local outreach events, such as science fairs, and so on. One of the most popular Ambassador opportunities is hosting high school students during EXCITE Shadow Days events.
Interested in becoming an ambassador? Contact the KAWSE Program Coordinator, Sara Heiman, at sjheiman@ksu.edu.
---
KAWSE Mentors
Mentors are paid staff members of the KAWSE office who serve as group leaders at our GROW and EXCITE (middle and high school student) workshops. Mentors are responsible for chaperoning a group of students, usually 10-12 at a time, to a schedule of activities set out for them when they sign up for one of our workshops. Mentors are paid hourly and receive a free lunch at events.