Welcome
Kansas Agricultural Mediation Services is here to assist you with your agricultural questions. We have been providing Kansas producers with legal, financial and mediation services for over 25 years.
Call us today! 800-321-3276
What's New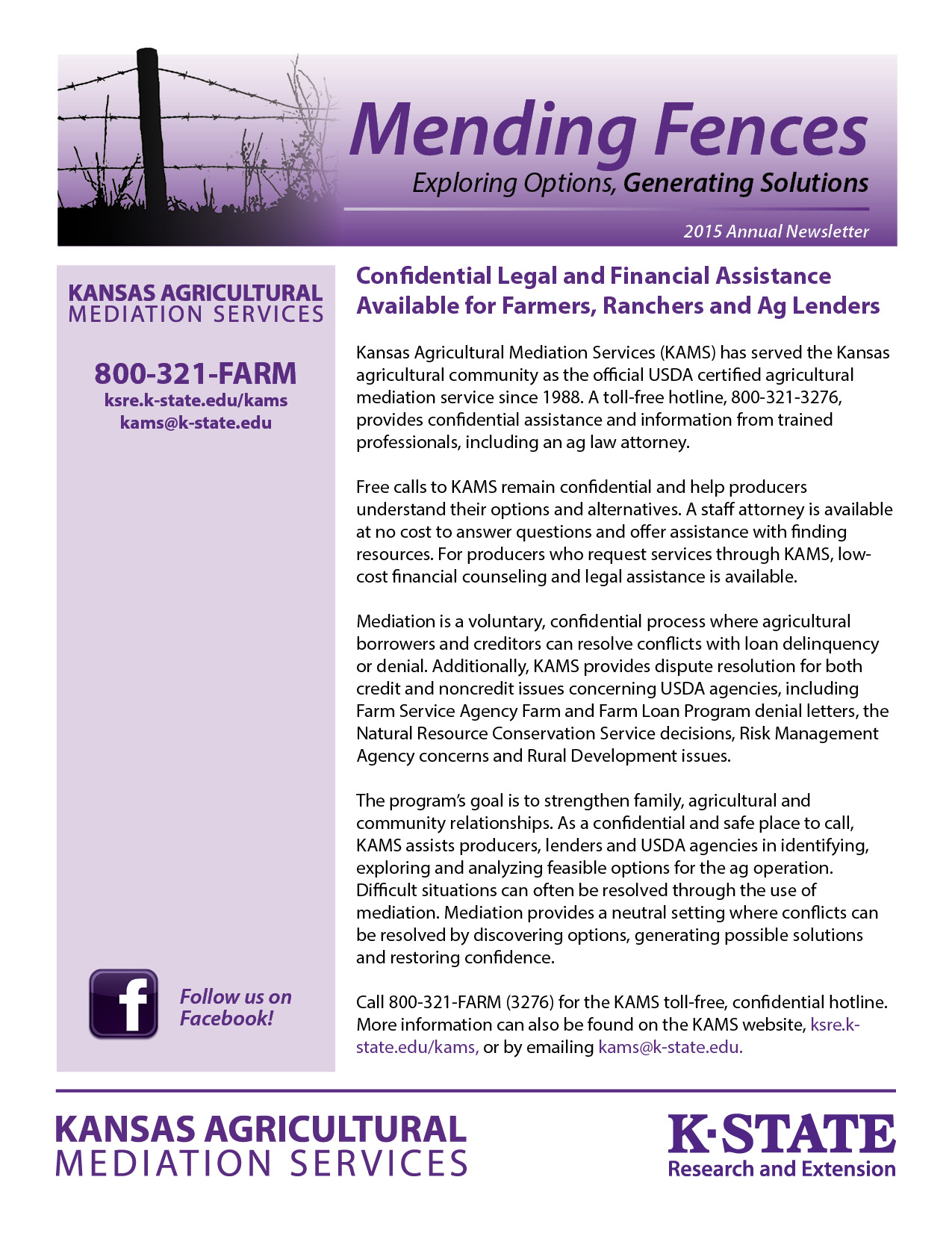 Check out KAMS' 2015 Annual Newsletter
Learn more about ag financial and legal issues in addition to services and resources available through KAMS.

In the News
KDA Lifts Control Movement Order in Leavenworth and Wyandotte Counties
MANHATTAN, Kansas, Apr. 4, 2015 – The Kansas Department of Agriculture has completed surveillance and testing in Leavenworth and Wyandotte counties and lifted movement restrictions for the quarantined area. Movement of live poultry and poultry products, including eggs, can resume as normal. Read more...