Welcome
Kansas Agricultural Mediation Services is here to assist you with your agricultural questions. We have been providing Kansas producers with legal, financial and mediation services for over 25 years.
Call us today! 800-321-3276
What's New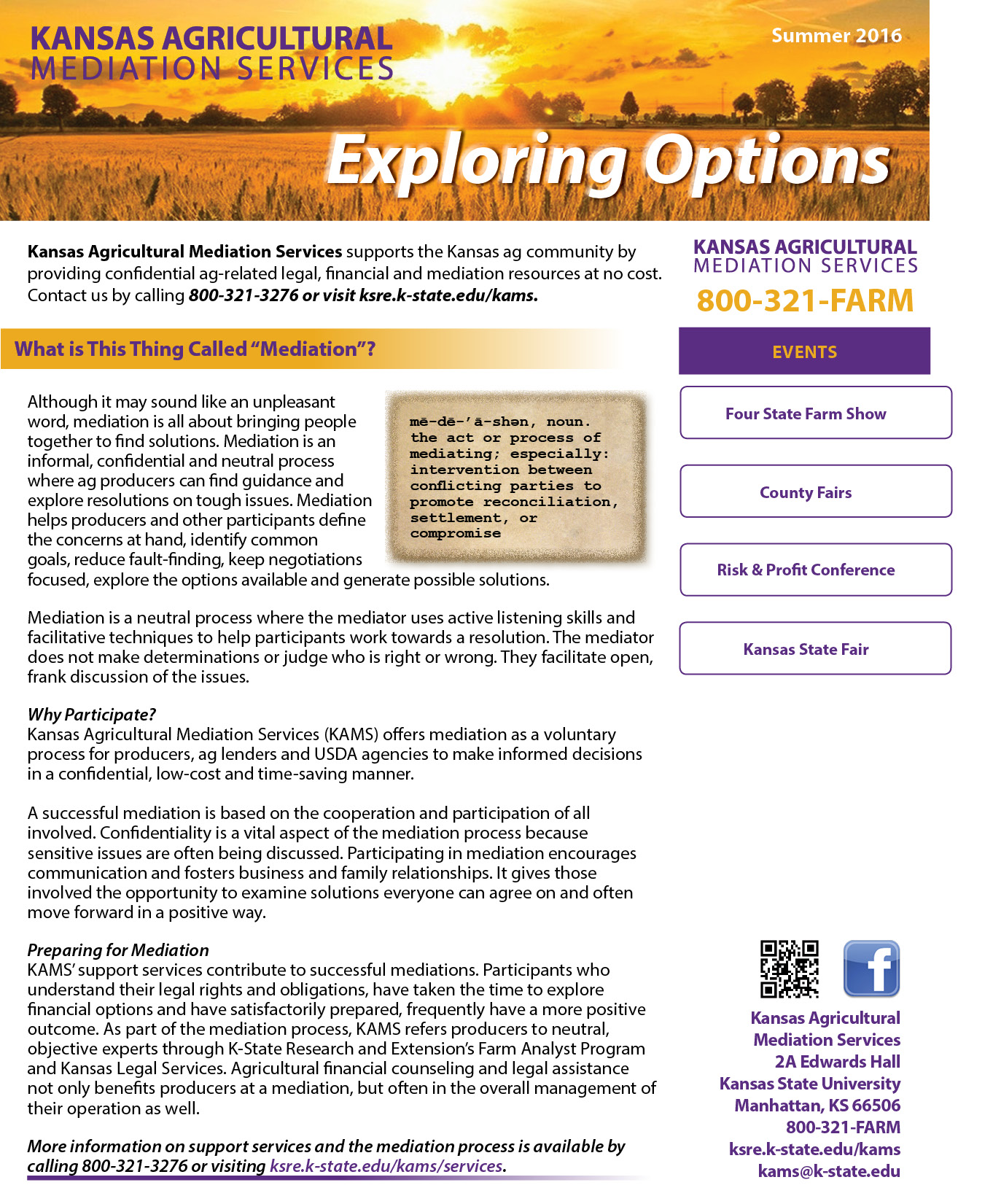 Summer E-news
Learn more about the mediation process, loan restructure and a new website from the USDA.
Managing Tough Financial Times
Farm analyst Duane Hund gives tips to producers on understanding their finances in the midst of tough economic conditions.
Debt Mediators on Call
The Progressive Farmer reports on mediation and the financial outlook for producers with comments from Forrest Buhler, staff attorney with Kansas Agricultural Mediation Services.
In the News
Why are Kansas wheat futures and cash prices so far apart?
COLBY, Kansas, Aug. 12, 2016 – This year's abundant hard red winter wheat crop, slow export demand and ample supplies of low-priced feed grains available to compete with wheat for livestock feeding have combined to pull Kansas wheat prices lower this summer. Anticipated large harvests of corn, grain sorghum, soybeans and other crops this fall are likely to further clog the state's grain storage and handling systems, according to Kansas State University associate professor Dan O'Brien. Read more...