Welcome
Kansas Agricultural Mediation Services is here to assist you with your agricultural questions. We have been providing Kansas producers with legal, financial and mediation services for over 25 years.
Call us today! 800-321-3276
What's New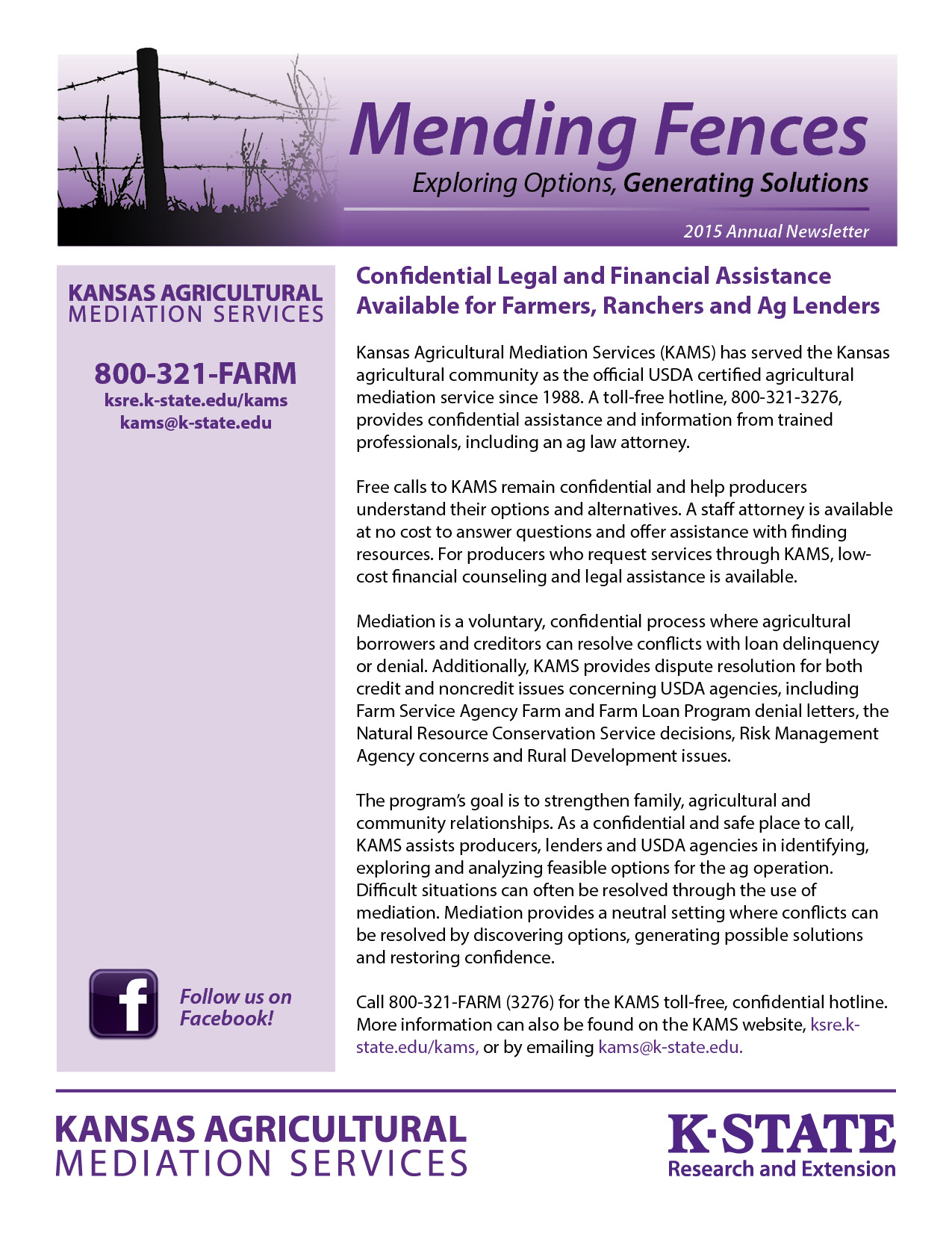 Check out KAMS' 2015 Annual Newsletter
Learn more about ag financial and legal issues in addition to services and resources available through KAMS.

In the News
Grants Announced to Support Economic Growth for Rural Communities
MANHATTAN, Kansas, Mar. 23, 2015 – Funding from the U.S. Department of Agriculture's (USDA) National Institute of Food and Agriculture (NIFA) is expected to assist communities and regions in creating self-sustaining, long-term economic development through research and strategic planning. Read more...
The International Year of Soils: Soils Support Agriculture
MANHATTAN, Kansas, Mar. 23, 2015 – From field crops to garden vegetables, various types of foods rely on soil for growth. The world population continues to grow, and one of the main challenges those involved in agriculture face is increasing the overall productivity of soils to meet elevated food demands. Read more...