Welcome
Kansas Agricultural Mediation Services is here to assist you with your agricultural questions. We have been providing Kansas producers with legal, financial and mediation services for over 25 years.
Call us today! 1-800-321-3276
Iola conference has been rescheduled for March 19, 2015.
What's New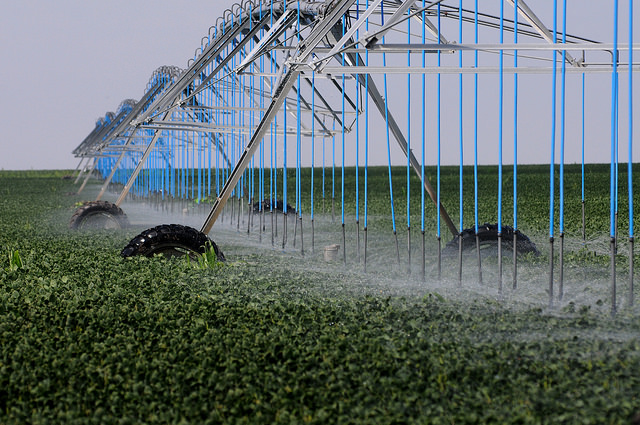 Kansas to Host Central Plains Irrigation Conference Feb. 17-18
COLBY, Kansas, Jan. 22, 2015 – The 2015 Central Plains Irrigation Conference and Exposition will take place Feb. 17-18 at the City Limits Convention Center, Colby, Kansas. The popular annual event focused solely on irrigation-related topics is hosted in Kansas every third year. Sponsors include Kansas State University, Colorado State University, the University of Nebraska and the Central Plains Irrigation Association. Read more...
USDA Reminds Producers of Upcoming Livestock Disaster Assistance Deadline
WASHINGTON, Jan. 21, 2015 — The U.S. Department of Agriculture reminds livestock producers that the Jan. 30, 2015, deadline to request assistance for losses suffered from Oct. 1, 2011 through Dec. 31, 2014, is fast approaching.
Applications for the Livestock Indemnity Program and the Livestock Forage Disaster Program, restored by the 2014 Farm Bill resumed in April 2014, after having expired on Sept. 30, 2011. To date, more than 556,000 applications have been approved to assist farmers and ranchers in recovering from nearly three years of natural disasters.
Read more...


USDA Announces More Than $18 Million to Support Training and Development for Beginning Farmers and Ranchers

WASHINGTON – Jan. 12, 2015 – U.S. Department of Agriculture (USDA) Deputy Secretary Krysta Harden today announced the availability of more than $18 million in funding to help educate, mentor and enhance the sustainability of the next generation of farmers. This support is available through the Beginning Farmer and Rancher Development Program (BFRDP), administered by USDA's National Institute for Food and Agriculture (NIFA). Winning awards from last year's application cycle will be announced in the near future.
Read more...