Information on the Collegiate Learning Assessment (CLA+)
The CLA+ is a major initiative of the Council for Aid to Education. The CLA+, which is given every 3 years at K-State, offers a value-added, constructed-response approach to the assessment of higher-order skills, such as critical thinking and written communication. Hundreds of institutions and hundreds of thousands of students have participated in the CLA+ to date. The CLA+ is designed to measure an institution's contribution, or value added, to the development of higher-order skills. This approach allows an institution to compare its student learning results on the CLA+ with learning results at similarly selective institutions.
2014-15 Academic Year
92 freshman and 101 seniors completed the CLA+, for a total of 193.
K-State Freshmen and Senior Percentile Ranks Compared to student results from all other CLA+ Institutions:
In terms of overall scores, seniors ranked in the 82nd percentile of all CLA+ participants, while freshmen ranked in the 55th percentile.
In the performance (writing) task, seniors ranked in the 69th percentile while freshman ranked in the 40th percentile.
In the selected-response (multiple-choice) section, seniors ranked in the 70th percentile, while freshmen ranked in the 74th percentile.

2014-15 CLA+ Institutional Report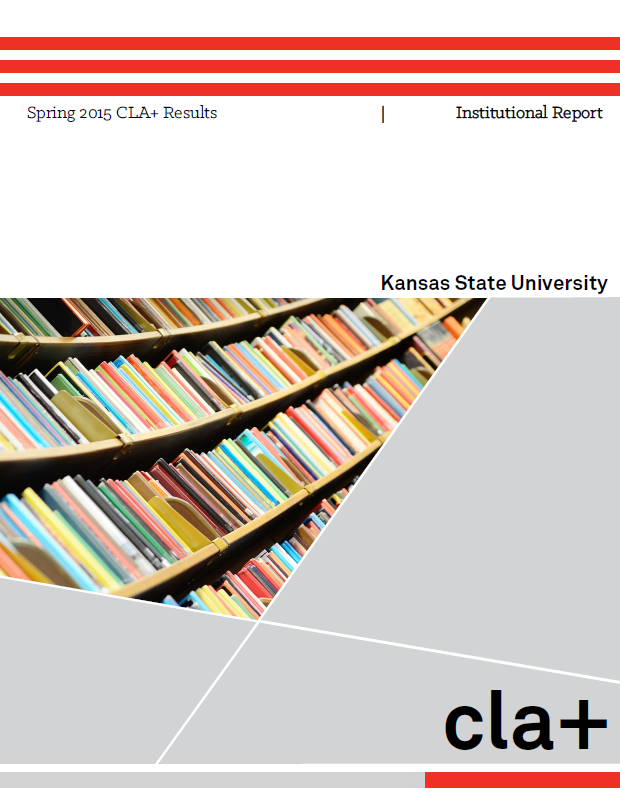 2011-12 Academic Year
2011-12 CLA Institutional Report