Admissions representatives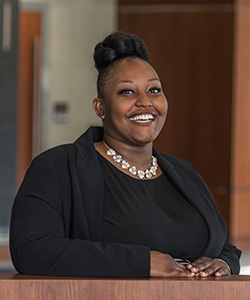 Adam Miller
Email: kstate4@k-state.edu
Phone: 1-800-432-8270
My territory
Sedgwick, Shawnee, Wyandotte and Geary counties, KS; Kansas City, MO and Alaska, Hawaii, Idaho, Nevada, Oregon, and Washington
Call today to schedule your campus visit and get a glimpse of the K-State experience. We hope to welcome you soon as the newest member of our Wildcat family!

Fast facts
My degree: I graduated with a bachelor's degree in modern languages and a secondary major in international studies. I also have a master's degree in Spanish language acquisition.
My hometown: Overland Park, KS
College activities: Sigma Delta Pi National Honor Society and the Modern Language Graduate Student Organization
My story
I'm obsessed with Halloween, and I love to dance. Willie the Wildcat and President Kirk Schulz are the coolest people I've met at K-State.
Learn more about Adam
United in discovery
There is a sense of unity with students and faculty at K-State that is amazing. Plus, the professors are not only helpful and friendly, but are some of the best in the nation — K-State professors have more CASE/Carnegie Professors of the Year winners any public research university in the nation.
The sweet life
Everything you need as a college student is readily accessible. With more than 475 student organizations, it's easy to find something you're passionate about. Living on campus is another way to feel involved and welcomed. K-State's residence halls and residence assistants have been ranked as some of the best in the nation.
Success story
When our men's basketball team went to the Elite Eight in 2010, I remember having to walk to Aggieville because the traffic was so insane. It was awesome, and is still one of my favorite K-State memories.
Kick back on campus
Everyone should visit the K-State Student Union. You can have lunch with friends, catch up on sports highlights on the massive TV screen, bowl a few games downstairs or even watch a movie.
Laying healthy groundwork
Understanding the need for balance is the most important thing when entering college. You need to budget your time for fun as well as studying to do well. Pulling constant all-nighters is not good for your health.
Memorable words
The best speech I ever had the pleasure of hearing was the commencement speech given by then-Secretary of Defense Robert Gates.
Tearing down boundaries
In Principles of Linguistics, we studied languages I'd never even heard of, like Chickasaw, a Native American language. It was challenging, but I enjoyed learning how other languages are constructed.
Musical momentum
Every new student should bring an iPod to campus. I love to chill out with my music on my walks to and from campus. It helps me focus.
What to crave
I would eat the crab dip from Coco Bolos every day for breakfast, lunch and dinner if humanly possible. It's crazy good.