Admissions representatives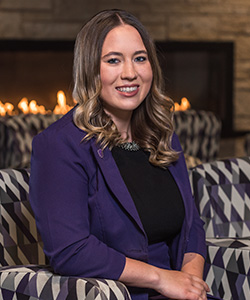 Matt Marchesini
Friend me on Facebook

Email: kstate2@k-state.edu
Phone: 1-800-432-8270
My territory
Greely, Wichita, Scott, Lane, Ness Rush, Barton, Rice, Hamilton, Kearny, Finney, Hodgeman, Pawnee, Stafford, Stanton, Grant, Haskell, Gray, Ford, Kiowa, Pratt, Kingman Morton, Stevens, Seward, Meade, Clark, Comanche, Barber, and Harper counties, KS; California, Minnesota, Pennsylvania, Rhode Island, New Hampshire, New York, Maine, Delaware, Connecticut, Massachusetts, Vermont, Maryland and New Jersey
Call today to schedule your campus visit and get a glimpse of the K-State experience. We hope to welcome you soon as the newest member of our Wildcat family!

Fast facts
My degree: I majored in marketing and minored in leadership studies.
My hometown: Loudonville, NY
My college activities: Delta Sigma Phi Fraternity, Student Alumni Board, Student Governing Association, Wildcat Warm-up Counselor, Quest Freshman Honorary
About me
I am a fourth-generation Wildcat and got to watch K-State in the Cotton Bowl in college. I love watching older episodes of "The Office." Who wouldn't want to work for Michael Scott?
Learn more about Matt
My coolest class
I enjoyed taking International Business with Swinder Janda, professor of marketing. The faculty-led study abroad class took me to the United Kingdom and Germany. Dr. Janda taught us about different marketing techniques. It was one of the best experiences of my life.
Favorite study spot
I loved studying at the alumni center during finals week. It's a very underappreciated spot on campus, and it's extremely quiet. The architecture is beautiful and the building overlooks Memorial Stadium. You can also check out the artifacts and memorabilia inside that show the history of our university in a relaxed and welcoming environment.
K-State changed me
All of the resources that K-State students have the privilege of using have shaped me into who I am today. The student organizations, the academics and the faculty helped get me to where I wanted to be, and they'll do the same for you, whether it be to graduate school or to a career. People here care. When you can see people care about you and your success, you know you are in the right place.
Favorite college memory
I want to Dallas for the 2012 Cotton Bowl, an unbelievable experience. Seeing the number of K-Staters who went to Dallas not just for the game but for the pep rally showed how many people support and care about the university. The next day I flew back to Manhattan to watch the K-State/Missouri basketball game. K-State beat the No. 3 team in the nation.
How to get involved
New students should go to the Union Program Council Expo and Activities Carnival on the Thursday of Week of Welcome. Hundreds of student organizations are represented, so you'll be sure to find one — or 10 — that fit what you are looking for.
Fun activities
The substance-free events that the Union Program Council puts on every Friday night are great ways to meet students and have fun. Events include poker tournaments, laser tag and, my personal favorite, grocery bingo.
Bring this to campus
Buy a planner. Write every possible thing you can in it so you don't forget about meetings, homework, tests and deadlines. But don't bring your laptop to class unless you have to. The distractions of social media can really hurt when you should be taking notes.