Admissions representatives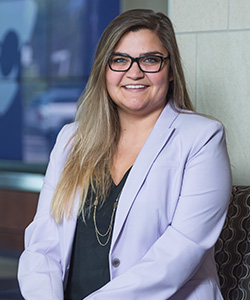 Cody Kennedy
Email: kstate1@k-state.edu
Phone: 1-800-432-8270
My territory
Northwest Kansas, North Central Kansas, Arizona, Colorado, Montana, New Mexico, Utah, and Wyoming
Call today to schedule your campus visit and get a glimpse of the K-State experience. We hope to welcome you soon as the newest member of our Wildcat family!

Fast facts
Major: I have a bachelor's degree in mathematics.
Hometown: Phillipsburg, KS
College activities: Student Governing Association, Blue Key Senior Honorary, Acacia Fraternity, Wildcat Warm-Up, College of Education Ambassadors and Quest Freshman Honorary
My K-State experience
My high school graduating class had 55 students, so I wanted a university at which I would walk across campus and call people by name. After visiting a few other universities, I knew K-State was the place for me because everyone I interacted with genuinely cared. Today, whenever I do laundry, I sort it into three piles: colors, whites and purple. Purple is truly more than just a color; it's a way of life.
Learn more about Cody
"My high school graduating class had 55 students, so I wanted a university where I would walk across campus and call people by name."
Ring it in
I love taking family and friends to visit the Bluemont Bell. The bell was original to K-State's predecessor, Bluemont College. The bell is housed outside of Bluemont Hall, where the College of Education is located. The bell has a lot of history, and I love that I am a part of it. It still works, so I got to ring it after I graduated from K-State.
Lasting ties
I didn't believe my parents when they told me I would meet my life-long friends in college. However, the people I met made my K-State experience amazing. I'll remember the events that happened, but I'll remember the people even more.
Sharing the joy
I campaigned for student body vice president with another K-Stater who was campaigning for student body president. At our general election watch party, many of our friends and people we didn't know came to show their support. When the results were announced and we knew we'd won, it was a humbling moment to celebrate with everyone who had invested in our ideas.
Past to present
One of my favorite places on campus is the Great Room in Hale Library. Ever since I was young I've loved history, and the Great Room is filled with it. There are four paintings on the wall representing the four colleges K-State had when it was founded in 1863. We've grown a lot since we were founded 150 years ago, but it's fascinating how important history is at K-State. It makes us who we are.
Star struck
During my time at K-State, I had the opportunity to meet Steve Forbes, the chairman and editor-in-chief of Forbes Media. He came to K-State as a Landon Lecture Series speaker, and challenged those in attendance to achieve their goals. Being able to meet with and listen to someone as prominent in the business world as Steve Forbes is one of my favorite K-State memories.
Expanding horizons
During my last semester in college, I took the Teaching in a Multicultural Society course. The class is aimed at helping students understand that they are a piece of the overall puzzle. Throughout the class, I was pushed to be more open minded and understanding of differences. I often question my own biases now because I know everyone's culture is different than mine.
It pays to plan
I recommend studying in advance for tests or projects. While it may seem more convenient or less stressful to study the night before, it won't help you in the long run. Taking good notes throughout the semester and taking time to review them will be extremely helpful at test time.
Always evolving
K-State challenged me all four years of college. The organizations I was in and the classes I took pushed me to improve on all fronts. Whether it was public speaking, speech writing, managing my time, seeking help or creating friendships, K-State helped me become who I am today.
Spare time
I absolutely love to cook and bake, especially when the recipes are time- and labor-intensive. Baking and cooking has always been a stress reliever for me. I also love to knit — I'm currently perfecting the scarf.