Admissions representatives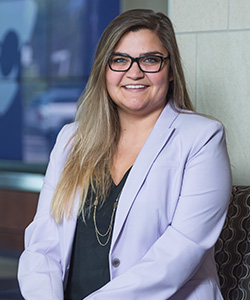 Courtney Carlton
Email: kstate1@k-state.edu
Phone: 785-532-1521
My territory
Northwest and north central Kansas, Montana, Arizona, Utah, New Mexico, Wyoming
Call today to schedule your campus visit and get a glimpse of the K-State experience. We hope to welcome you soon as the newest member of our Wildcat family!
Fast facts
Major: Communication studies
Minor: Journalism and mass communications; leadership studies
Hometown: Hutchinson, Kansas
College activities: President Transfer Ambassador program, Communication Studies ambassador, New Student Services student employee, K-State Admissions student employee
My K-State experience
Coming on a campus visit sealed the deal for me. I immediately fell in love with K-State, the people and the atmosphere of not only campus, but the city of Manhattan as well. I just felt like there was no other school that would beat that experience.
Learn more about Courtney
The K-State difference
The moment you walk on campus, you feel like this is home. You can't say that for every school. I love taking my family around campus, sharing the memories that I have in my favorite places.
My K-State top three
Transfer programs, communication studies, friendships and relationships.
Must-stop location
Everyone should visit the K-State Student Union. It always has a variety of people and constant activity. It is where everyone from around campus comes together and shares meals, does their homework and relaxes.
What I never expected
I never imagined that I would be in a campus organization, much less a leadership position. As a transfer student, I thought that everyone would have his or her place already and it would be hard to find my fit. I was wrong — transfer students have the same opportunities as incoming freshman! I loved being part of the Transfer Ambassador Program and the Transfer Student Association. They were great for meeting other transfer students and finding a sense of belonging on campus.
Favorite classes
The coolest classes I took at K-State were my leadership studies classes for my minor. They feel more relaxed then your typical class, and put you in a real-world scenario with a group of driven students. It definitely didn't feel like a classroom setting.
Best tip for involvement
Make sure to visit the Activities Carnival at the beginning of each semester and sign up to learn more about anything that interests you. You don't have to do everything, but you'll have opportunities to pick and choose how you want to get involved.
How K-State shaped my life
I'm glad that I was encouraged to step out of my comfort zones several times while at K-State. I learned how to be more outgoing and find common ground with different groups of people. My time at K-State has influenced who I am today in a very positive way.
Favorite TV show
"Grey's Anatomy!" It's embarrassing how many times I've watched the entire series and how many hours at a time I can spend watching my favorite episodes.
Favorite meal around town
Any type of Mexican food — Taco Lucha never gets old!