May 5, 2023
Theatre Professor Cranford to star in 'The Prom' musical
Submitted by School of Music, Theatre, and Dance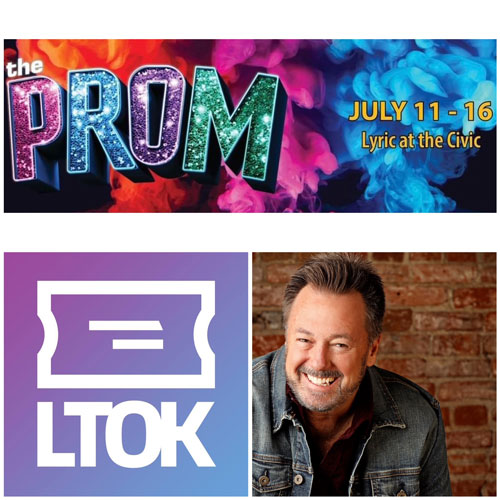 Theatre Professor Jerry Jay Cranford will star in the Lyric Theatre of Oklahoma's production of the Broadway musical "The Prom," running from July 11-16.
Cranford will play the role of Barry Glickman portrayed by James Corden in the Netflix movie adaptation. The production performs in the 2,500-seat Oklahoma City Civic Center Music Hall with a full orchestra as part of the three-show summer season.
Cranford began his professional theatre career working for Lyric Theatre during the summer while still in college. Some of his other roles at Lyric have included "Big River" as The Duke; "The Wizard of Oz" as the Cowardly Lion; "Grease" as Kenickie; "Pippin" as Lewis; and "1940s Radio Hour" as BJ Gibson.
Before joining the faculty at K-State, Cranford performed on Broadway's "Les Misérables," and international and national tours of "Les Misérables," "Evita" European Company as a featured dancer, "Singing in the Rain" as Don and "Anything Goes" as Billy. Cranford served as director/choreographer for the re-opening production of "Godspell" at the nationally acclaimed, 8,000-seat Starlight Theatre of Kansas City. He also directed and choreographed Starlight Theatre's production of "Hairspray" starring two-time Tony nominee Brad Oscar, and it was selected as Kansas City's Best Professional Musical Production of the year.
Cranford is a proud member of the American Guild of Variety Artists, Stage Directors and Choreographers Union and Actors' Equity Association for more than 30 years, but none of the above credits compare to the joy of being a husband and father to two beautiful daughters.