February 28, 2023
Lecture by writer and activist Ron Goldberg at 4 p.m. Friday, March 3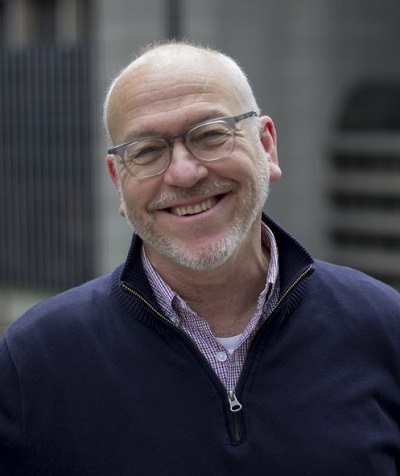 Writer and activist Ron Goldberg will share his experience with social justice and activism at 4 p.m. Friday, March 3.
"Acting Up: LGBTQ Activism with Ron Goldberg" will take place in the Ekdahl Room in Regnier Hall with concurrent streaming on Zoom.
A leader of the AIDS Coalition to Unleash Power, or ACT UP, during the height of the HIV/AIDS crisis, Goldberg is the author of the acclaimed memoir "The Boy with the Bullhorn," published by Fordham University Press in 2022.
"'The Boy with the Bullhorn' is a potent reminder that if the personal is political, then the political is personal," said Hunter Scott, instructor for social transformation studies and event co-organizer. "Tracing the development of AIDS activism alongside his own coming-of-age, Ron Goldberg personalizes how love, grief and a conviction of belonging stirred not only ACT UP's transformations but his own as well."
Katherine Karlin, professor of English and creative writing and event co-organizer, agrees.
"Goldberg's memoir, 'The Boy with the Bullhorn,' is not only invaluable social history of AIDS activism. It also serves as a blueprint for anyone interested in building a movement that is effective, focused, uncompromising and, above all, defiantly joyful," said Karlin.
For more information about Goldberg's work, visit his website.
The event is sponsored by the department of English in the College of Arts and Sciences and its Student Association of Graduates in English with support from SGA's DEI Committee.