February 27, 2023
APDesign presents Andrea Roberts Feb. 27 as part of Ekdahl Lecture Series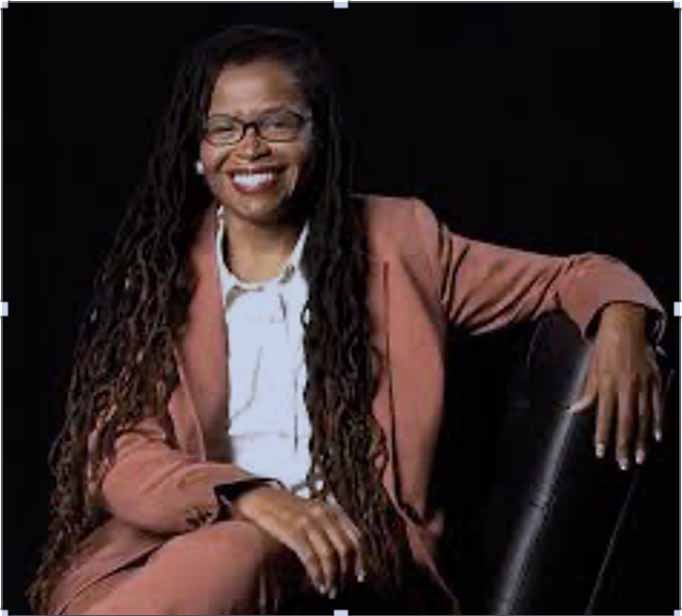 Andrea Roberts, associate professor of urban and environmental planning at the University of Virginia, will present "Countering Displacement through Collective Memory" as a part of the College of Architecture, Planning & Design 2023 Ekdahl Lecture Series at 4:30 p.m. Monday, Feb. 27, in Regnier Forum, 1118 Regnier Hall, on the K-State Manhattan campus. The event is free and open to the public.
Roberts was an assistant professor in the department of landscape architecture and urban planning at Texas A&M University. She joined the University of Virginia in fall 2022 as an associate professor and is appointed co-director of the school's Center for Cultural Landscapes.
Roberts, a scholar-activist, brings 12 years of experience in community development, nonprofit administration and advocacy to her engaged research and public scholarship, which raises awareness of the entrenched racial biases impeding documentation, recognition and preservation of historic Black settlements' cultural assets. She is also a sixth-generation Texan and freedom colony descendant.
In 2014, she founded the Texas Freedom Colonies Project, the vehicle through which she mentors and trains future planners, preservationists, scholars and community-based researchers focused on addressing the biggest challenges facing settlements in Texas and around the country — invisibility, environmental injustice, land loss, heritage conservation and endangered historic structures and cemeteries.
She has received numerous awards for her engaged scholarship from the Vernacular Architecture Forum and the Urban Affairs Association. Roberts was a 2020-21 Whiting Public Engagement Fellow, an African American Cultural Heritage Action Fund grant recipient and a 2020 Visiting Scholar at Yale's Gilder Lehrman Center for the Study of Slavery, Resistance, Abolition. She is the project director for the NEH Summer Institute for Higher Education Faculty — "Towards a People's History of Landscape, Part 1: Black & Indigenous Histories of the Nation's Capital." Roberts is also the consultant/owner of Freedom Colonies Project, LLC, which provides research and diversity, equity, inclusion and accessibility services to preservation organizations. She served as a Texas State Board of Review member and a National Monument Audit Advisory Board member.
View the full listing of Spring 2023 Ekdahl Lectures and previously recorded lectures.
The Oscar S. Ekdahl Distinguished Lecture Series in Architecture and Design brings the finest professionals in the design and planning disciplines to APDesign and the K-State community. These individuals are selected to avail students, faculty, staff and regional professionals of the potency of design and planning in addressing the issues we face as a global society. The series honors Oscar Ekdahl, who received his Bachelor of Architecture from Kansas State University in 1933 and was a founding partner in Ekdahl, Davis, Depew, Persson Architects PA in Topeka.