April 21, 2022
Hacin to present APDesign Ekdhal Lecture April 25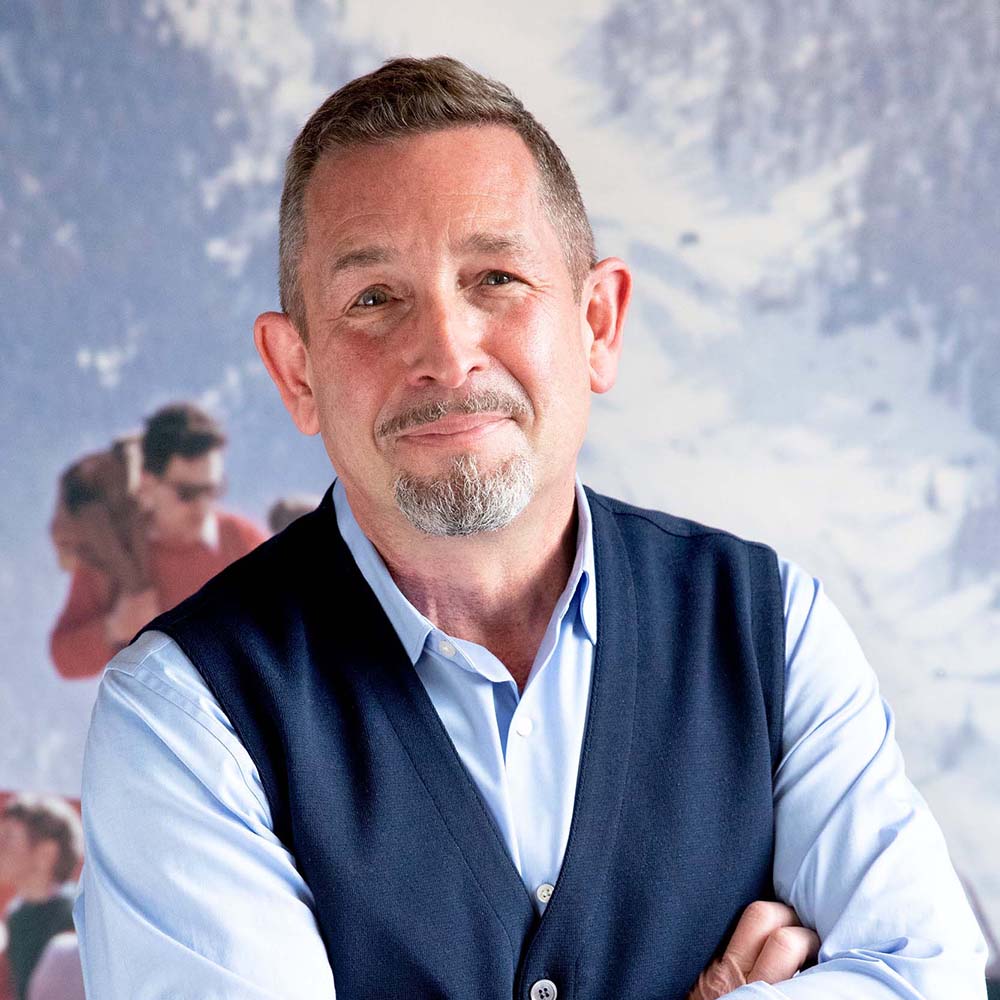 David J. Hacin, founding principal and creative director at Hacin + Associates, presents "(re)Defining Context" as part of the spring 2022 College of Architecture, Planning & Design's Ekdahl Lecture Series at 4:30 p.m. Monday, April 25, in the Regnier Forum in Regnier Hall. The event is free and open to the public.
Hacin's lecture will discuss circumstances, surroundings, milieu, backdrop, ambience and frame of reference. The word "context" has many meanings and has grown exponentially in use over the past 50 years. So then, what is "contextual design" and how can we think about how its evolution informs the practice of architecture today? Mostly within the context of New England, Hacin will describe how H+A has explored this strategy over many years through a wide array of project types, defining and redefining design problems with the goal of supporting the region and the community in impactful ways that are both authentic and particular.
Hacin founded Hacin + Associates, an interdisciplinary architecture and design firm, in 1993. Along with a team of more than 30 people dedicated to design excellence and client service, Hacin has received extensive media coverage and over 80 regional, national and international awards in recognition of the studio's broad portfolio of architecture, interior design, graphics and branding.
The son of an architect and born in Geneva, Switzerland, Hacin received his Bachelor of Arts in Architecture from Princeton University, graduating summa cum laude, and his Master of Architecture from the Harvard Graduate School of Design, graduating with distinction. He has served on the Northeastern University School of Architecture Advisory Board and as a guest critic and lecturer at design schools across the country, including Northeastern, the Harvard Graduate School of Design, Massachusetts Institute of Technology, the University of Virginia, the Boston Architectural College and others. He has participated on numerous design juries and panels, given a TEDx talk, recorded multiple podcasts, guest-edited the journal Architecture Boston, and most recently lectured and taught a graduate architectural design studio at Roger Williams University's School of Architecture.
Hacin has served for nearly 20 years as a Mayoral appointee to the Boston Civic Design Commission, the city of Boston's design review panel for significant projects that impact the public realm. He has been an active volunteer on behalf of a number of civic, professional and nonprofit organizations, including the Boston Society of Architects, Design Industry Groups of Massachusetts, Historic Boston Inc. and the Boston Center for the Arts, where he served as the board chair during a pivotal time of the organization's celebrated rejuvenation.
In 2010, Hacin was named a fellow of the American Institute of Architects. With more than 35 years of professional experience, he has been personally recognized for his public service to the city of Boston and received numerous awards for his contributions to design.
View a full listing of the 2021-2022 Ekdahl Lectures and view the live or recorded lectures.
The Oscar S. Ekdahl Distinguished Lecture Series in Architecture, Planning & Design brings the finest professionals in the design and planning disciplines to APDesign and the K-State community. These individuals are selected to avail faculty, staff, students and regional professionals of the potency of design and planning in addressing the issues we face as a global society. The series honors Oscar Ekdahl who received his Bachelor of Architecture from Kansas State University in 1933 and was a founding partner in Ekdahl, Davis, Depew, Persson Architects PA in Topeka.