March 31, 2022
Paul Hunt retirement concert and reception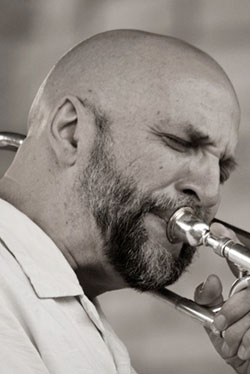 Paul Hunt is retiring from Kansas State University in May of this year. He will be performing a recital comprised of music he composed at 2 p.m. April 2 in All Faiths Chapel on the Manhattan campus.
Hunt is a professor of trombone, teaches world music and has been the music director of the K-State musical — an annual collaboration between the music, theatre and dance programs. During his time at K-State, he has also served as music department chair and lead advisor for the music program
An informal post-recital and pre-retirement celebration will be from 4-6 p.m. in the Barrett Wildcat Den of the K-State Alumni Center after the performance. Hors d'oeuvres and "Royal Purple" K-State punch will be served.
All are welcome for what is sure to be a fantastic and memorable performance.