March 25, 2022
Spring Field Day 2022 at K-State's Willow Lake Student Farm Saturday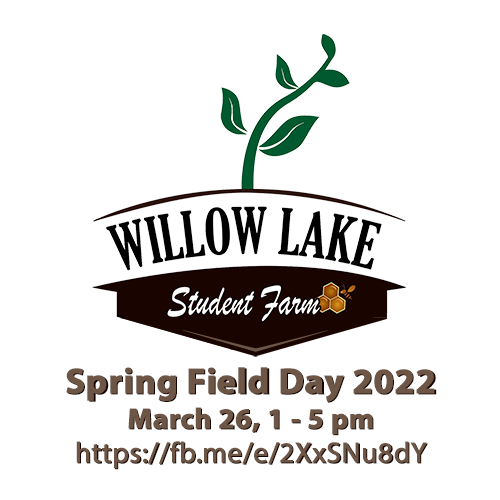 Willow Lake Student Farm, a registered departmental student organization in K-State's horticulture and natural resources department, invites you to our Spring Field Day 2022 from 1-5 p.m. Saturday, March 26. The farm is at 1200 Beach Drive in Manhattan. The field day program includes four workshops:
1-2 p.m. — Mushroom Basics
2-3 p.m. — Demystifying Hügelkultur
3-4 p.m. — Beekeeping Primer
4-5 p.m. — Tools for Small Farms
Willow Lake Student Farm, located adjacent to Tuttle Creek State Park just south of the Tuttle Creek Dam, is a teaching, research and demonstration farm, highlighting small- to mid-scale specialty crop production and regenerative methods. The farm hosts classes, labs and research. It is available for K-Staters, by request.
More information is available at fb.me/e/2XxSNu8dY.