April 12, 2013
Relay For Life of K-State fights the battle against cancer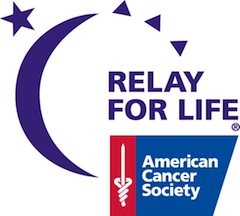 Come help us fight in the continuing battle against cancer. Relay For Life of K-State will be hosting it's annual 12 hour event from 6 p.m. Friday, April 12, to 6a.m. Saturday, April 13, at East Stadium on K-State's campus.
Relay For Life of K-State is a student-run organization that aims to contribute to the fight against all forms of cancer. All proceeds go to the American Cancer Society to benefit those affected by the disease. Our event will be filled with exciting entertainment, games and activities, ceremonies and much more. Everyone is welcome.
This year, Relay For Life of K-State has hosted a canned food drive in order to donate all proceeds to the Flinthills Breadbasket. We will be accepting cans through the duration of the event.
While the goal of American Cancer Society is to celebrate more birthdays, Relay For Life of K-State will honor the 150th birthday of Kansas State University during this year's relay event, Fighting Ever Fighting.
For more information, visit relayforlife.org/kstateks, like us on Facebook or follow us on Twitter @RFLofKSU.