March 11, 2022
Horror Cinema course offered for fall 2022
Submitted by Shannon Blake Skelton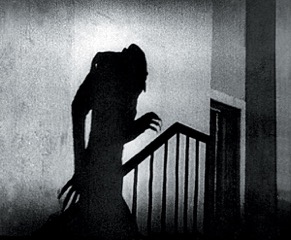 The course Horror Cinema will be offered for fall 2022, meeting from 11:30 a.m.  to 12:20 p.m. Monday, Wednesday and Friday.
The course will provide a survey of the history of horror cinema while exploring key works, subgenres, filmmakers, styles and critical approaches. Various topics covered include international horrors; identity, race and ethnicity; body horror; monster theory; zombies, slashers and vampires; Queer horror; genre hybridity; adaptation; the "splatter" film; aesthetics and design; gender dynamics; found footage; fan discourse; class; universal monsters and much more.
Films that will be screened include "Get Out," "Night of the Living Dead," "Scream," "The Texas Chainsaw Massacre," "Nosferatu," "Hellraiser," "The Wolf Man," "The Bride of Frankenstein," "The Exorcist" and many more.
The course fulfills three hours of fine arts and aesthetic interpretation credit. You can enroll by entering "15153" in your enrollment cart. For questions or help enrolling, please contact Shannon Blake Skelton at sbskelton@k-state.edu.