February 18, 2022
Reminder: 'SWAGATH with potluck dinner' Feb. 19
Submitted by Indian Students Association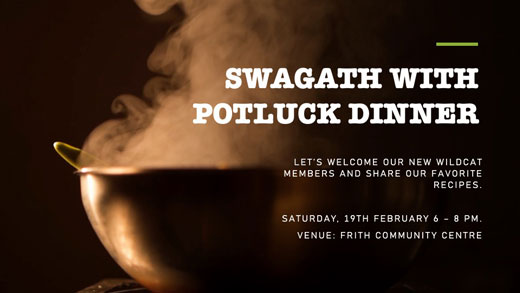 The Indian Students Association, a registered independent student organization, will host 'SWAGATH with potluck dinner' to welcome the new wildcat members to our community. Please join us to share your favorite recipes, cherished K-State experiences/memories, and make new friends from 6-8 p.m. Saturday, Feb. 19, at the Frith Community Center.
Please join us for the potluck to know all the exciting details and be a part of the Sanskriti, our largest cultural event of the year. Fill out the Google doc if you would like to cook a potluck dish of your choice.
Everyone is welcome to this fun-filled event where food will bond the new and old wildcats together.