April 5, 2013
Legislature needs to remember that higher education is vital to the Kansas economy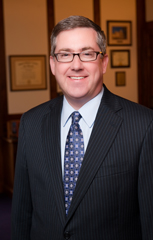 Most employers in Kansas would agree that a robust higher education system is important to our state's economy, innovation and national reputation. In recent years, however, we continue to see legislative attempts to reduce funding in state universities.
Gov. Sam Brownback has repeatedly stated his commitment to keep higher education funding at the same level as last year. Despite this pledge, the Kansas legislature continues to put higher education budgets on the chopping block. This session the House passed cuts that would reduce higher education funding by nearly $60 million in fiscal year 2014, which would place funding below 2005 state appropriation levels.
Kansas State University has been asked to expand our veterinary medicine and engineering programs to continue providing the state with the next generation of leaders who will keep our food supply safe and design our state's infrastructure. Our enrollment continues to grow, even as state support declines. It's clear that these two trends are in opposition and not sustainable in the long term.
Our university remains committed to providing an affordable education. Last year the average debt for students earning undergraduate degrees was $22,308 for those who had loans. While this number is certainly significant to graduates paying off their loans, it's also much lower than what is often reported in the media. Students with less debt are better able to buy homes, start businesses and raise families. If the cost of education increases, the debt our students will be burdened with will also increase.
What does this have to do with state funding for higher education? In order to continue providing educational opportunities to Kansans at an affordable rate, we require stable state support. If efforts to reduce funding to universities are successful, it forces us to make very difficult choices among cutting services for students, limiting opportunity for others due to increased costs, or raising tuition.
Kansas State University is celebrating 150 years as the nation's first operational land-grant university and the state's first public university. For 150 years we've been proud to serve Kansas and its economy by educating our state's future leaders. With a sensible budget that adequately funds higher education, we will meet those objectives for the next 150 years.

Kirk Schulz