April 5, 2013
Phebus receives International Association for Food Protection Educator Award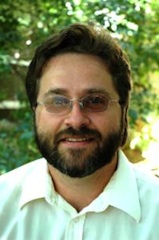 Randall Phebus, professor of food safety in the animal sciences and industry department and core faculty in the K-State Food Science Institute, is the 2013 recipient of the International Association for Food Protection Elmer Marth Educator Award.
This award is announced annually by the International Association for Food Protection, or IAFP, to recognize an active member for dedicated and exceptional contributions to the educator profession.
Selection is determined based on length of service and positions held in educator professions; contributions to leadership in teaching, extension and/or research; publications and educational materials developed; participation in activities of the association; peer assessment of the nominee; and other activities and characteristics of the nominee that emphasize their dedication to food protection and high personal standards.
International Association for Food Protection was founded more than 100 years ago with the mission of providing food safety professionals worldwide with a forum to exchange information on protecting the food supply. The association has a membership of more than 3,000 from approximately 50 countries and is comprised of professionals from academia, government, the food industry and affiliated industries.
Phebus served as the annual program chair of the association in 2011 at ts 100th anniversary celebration in Milwaukee, Wis. He has held several committee assignments, including annual program committee as chair, its developing scientist selection committee as chair and nomination committee during his 28-year membership with the association. He is also an active participant in several of the association's professional development groups, including its applied laboratory methods, food defense, meat and poultry, education and pre-harvest food safety focus areas.
"This is the biggest honor that I have received in my 20-year career as a university educator," Phebus said. "I have dedicated myself to the IAFP organization since 1985 when I joined as a graduate student. I won their Developing Scientist Competition in 1993 as a student, and honestly, this was the launching pad for my long career as an educator and researcher. I have used my food safety and food defense research program at K-State as the driving force for much of the educational activities that I try to provide undergraduate and graduate students. The professional network that IAFP provides is invaluable for my students as they look towards their own successful careers in food safety.
"In addition to this award being such an honor because it is bestowed by IAFP, the fact that it is named after Dr. Elmer Marth who is internationally recognized as one of, if not the, most gifted food safety educators ever makes it all the more special," Phebus said.
Marth was a food saftey bacteriologist who began his academic career at the University of Wisconsin-Madison in 1954. He spent a decade in research and development for Kraft Foods, and then returned to UW-Madison as a professor of food microbiology and toxicology until his retirement in 1990. Marth co-authored more 660 scientific publications and he won many awards for his teaching and research. He died in 2006.
"I am humbled to be recognized with this Educator Award, and want to thank my former students and food safety colleagues across the country who compiled and submitted my nomination," Phebus said.
Phebus will receive the award during the International Association for Food Protection annual conference in Charlotte, N.C., in July.