June 2, 2021
Black Faculty and Staff Alliance thank Trumanue Lindsey for his service
Submitted by Bryon K. Williams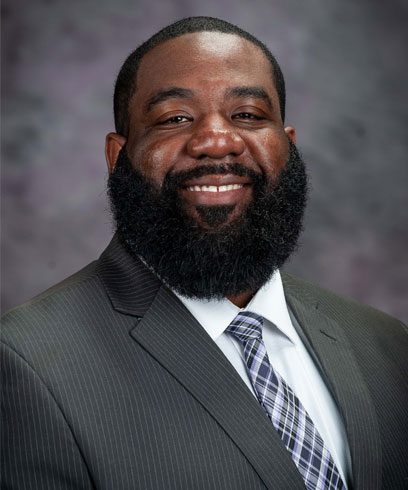 The Black Faculty and Staff Alliance, or BFSA, would like to say thank you and farewell to Trumanue Lindsey, BFSA chair and director of diversity and multicultural student life. Lindsey will serve as the new vice president of the Equity and Inclusion Division at Minneapolis Community and Technical College.
During Lindsey's time at K-State, he has truly made an impact, including assisting with the completion of the Morris Family Multicultural Student Center, serving as a mentor and securing funding for the IMOTEHEP Black Male Initiative and guiding and supporting numerous multicultural student organizations, and helping them plan special celebrations, like the first-ever African Student Union Education Symposium.
Lindsey also provided exemplary leadership to BFSA during a pandemic. Although the university faculty and staff have mostly worked remotely during this academic year, BFSA still achieved its goals and initiatives. This includes providing scholarship awards to current students, restarting the Boyd-Switzer lecture series, and engaging with university leadership on matters of diversity and inclusion.
The Black Faculty Staff Alliance appreciates Lindsey's leadership and dedication to all students.
As Lindsey takes on his new position, BFSA wishes Lindsey and his family tremendous success in his future endeavors.