March 19, 2021
2021 Virtual Undergrad Research Showcase
Submitted by Office of Undergradute Research and Creative Inquiry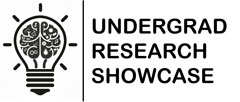 Undergraduate student researchers: Are you looking for an event where you can share your research with the larger K-State community? Look no further! The Office of Undergraduate Research & Creative Inquiry will host a universitywide Undergrad Research Showcase. The event will take place virtually April 20-22.
This event is designed to highlight and celebrate the work you have been doing. This can be work you've completed for a class or work you have been conducting in a mentored research setting. Either way, this event is a chance for you to gain experience in writing an abstract, creating a poster — or other medium to present your work — as well as a video to help the audience connect with your project. All majors welcome.
Interested students can find registration information on the website.
The registration deadline is April 9.
View more information about the event, including resources for presenters.

Questions related to the event can be directed to Brenee King at breneek@k-state.edu.