March 15, 2021
Aaron Yazzie from NASA's Jet Propulsion Laboratory to speak on Mars 2020 mission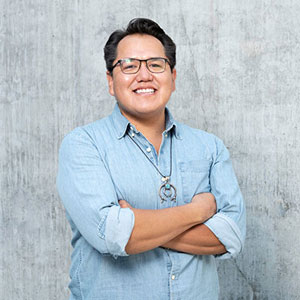 Aaron Yazzie, mechanical engineer at NASA's Jet Propulsion Laboratory in Pasadena, California, will speak about the Mars 2020 mission and his work at the laboratory. The event will be at 6 p.m. CDT Tuesday, March 23, via Zoom.
RSVP is required to enter the event.
Yazzie, Diné, is Ashįįhí (Salt Clan) and born for Todích'íi'nii (Bitter Water Clan). He designs mechanical systems for NASA's robotic space exploration with a focus on "Planetary Sample Acquisition and Handling." Yazzie made big contributions on the rover that was sent to Mars.
You can read more about Yazzie's background and experience on NASA's Jet Propulsion Laboratory website.
The event is hosted by the Multicultural Engineering Program Student Advisory Board and sponsored by the Kansas NASA Space Grant Consortium.