March 15, 2021
K-State voice professor's ensemble nominated for award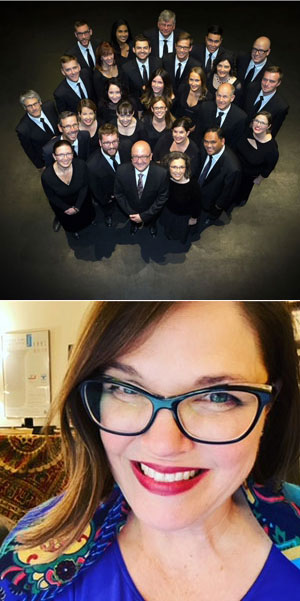 Patricia Thompson, associate professor of music, performed as a member of Luminous Voices, a professional choir based in Calgary, Alberta, Canada, on its latest recording "Sea Dreams," which has recently been nominated for a 2021 Juno Award.
Juno Awards are presented annually to Canadian musical artists to acknowledge excellence in all aspects of music. The awards are often referred to as the Canadian equivalent of the Brit Awards in Great Britain, or the Grammy Awards in the U.S.
Thompson has been a member of Luminous Voices since its inception in 2012 and has sung on multiple recordings of the ensemble, often as a soloist. "Sea Dreams" has been nominated in the category of Classical Album of the Year: Vocal or Choral.