April 13, 2020
Sales program at Kansas State University named top program for the ninth year in a row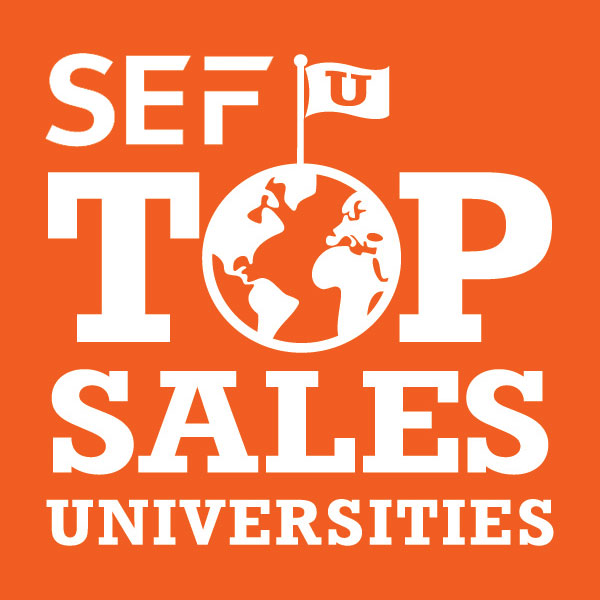 The National Strategic Selling Institute, known as NSSI, was recently recognized by the Sales Education Foundation, or SEF, magazine as a top program for sales education for the ninth year in a row. To be considered for this honor, the program must offer a minimum of three sales-specific courses, receive accreditation from an external source and have university recognition of the program.
"We are honored to once again be recognized by the Sales Education Foundation as a top university for sales," said Dawn Deeter, director of the National Strategic Selling Institute. "Companies are eager to hire graduates of university sales programs because these students achieve success faster and are better-prepared for the sales role. This recognition from the SEF provides our students with even more opportunities."
The NSSI has 180 students enrolled in the certificate in professional strategic selling and 60 students enrolled in the major for professional strategic selling. The program has continued to grow since its inception in 2011 and currently has a 25% yearly growth rate. Students in the program are invited to a variety of sales-related activities throughout the year, including the Fall and Spring Sales weeks where they can participate in keynote speaker events, guest speaker discussion panels and attend a sales career fair where companies are looking to fill internships and full-time positions.
The program has partnered with more than 25 companies to provide students with professional development events and networking opportunities to help prepare them for a career in sales. They also host an annual benefit auction where students raise money for student merit awards and get hands-on experience with prospecting, managing a sales funnel, and learning how to use a customer relationship management system. The award-winning K-State Sales Team participates in various competitions across the country. These sales competitions allow students to broaden their skills outside of the classroom while competing against other universities' sales students.
The National Strategic Selling Institute, housed in the College of Business Administration, is also a full member of the prestigious University Sales Center Alliance. For more information on the National Strategic Selling Institute or their events, please contact kstatesalesprogram@k-state.edu.