March 27, 2020
Spring commencement ceremonies to be combined with fall ceremonies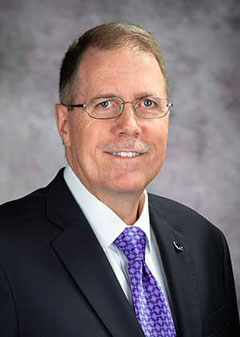 Dear K-State community,

The decision to move to limited operations status through the end of the semester announced by President Myers on March 16 required us to make the difficult decision to postpone commencement exercises scheduled for May 9, 15 and 16 on both the Polytechnic and Manhattan campuses.

The decision to postpone commencement was not one that anyone took lightly. Commencement is both a beginning and an end for our graduates, their families, and the university community. Graduates deserve to have a celebration of their achievements and a worthy send-off into the next phase of their life. In recognition of this, a working group consisting of representatives of all academic colleges, students, and other stakeholders met to develop a proposal for how to celebrate our graduates. Their recommendation was supplemented by student testimonials and endorsed by college deans.

Based on this information, the traditional commencement ceremony for spring 2020 graduates will be combined with the December 2020 ceremonies scheduled for Dec. 11 and 12 on our Polytechnic and Manhattan campuses.
The commencement exercises at K-State are known for being memorable. We are committed to providing each student an on-stage moment of honor, something that is not common for an institution of our size. We are very proud of our students and there are many experiences that make their time at K-State special, including celebrating graduation together with classmates, family, friends, faculty and other supporters.

In the coming weeks, students will have several important communications about when degrees will be confirmed and when diplomas will be mailed for those completing degrees in May. We will continue to post updates and information on the commencement website, including about regalia orders.

Good luck and best wishes to our May graduates as they complete their studies this spring.

Sincerely,
Chuck Taber
Provost and executive vice president