February 25, 2020
Writer R.O. Kwon to read from her work on Friday, Feb. 28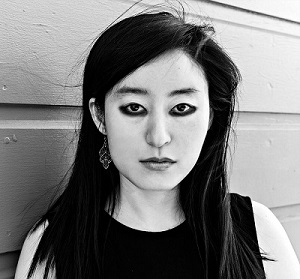 On Friday, Feb. 28, writer R.O. Kwon will read from her work at 3:30 p.m. in the Tadtman Boardroom in the K-State Alumni Center. The event is free and open to the public.
Kwon is known for her fiction and nonfiction. Most recently, she is the author of the nationally bestselling first novel, "The Incendiaries," which has been translated into seven languages and named a best book of the year by over 40 publications. It has also received the Housatonic Book Award. Kwon was a finalist for the National Book Critics Circle John Leonard Award for Best First Book, Los Angeles Times First Book Prize, and Northern California Independent Booksellers Association Fiction Prize.
Kwon's writing has appeared in The New York Times, The Guardian, The Paris Review, Buzzfeed, NPR and elsewhere. She has received fellowships and awards from the National Endowment for the Arts, Yaddo, MacDowell, the Bread Loaf Writers Conference and the Sewanee Writers Conference.
Born in Seoul, Kwon has lived most of her life in the United States.
"Kwon's novel 'The Incendiaries' is a gorgeous novel that explores the grief and faith of two college students," said Traci Brimhall, associate professor of English and director of the program in creative writing. "Her book is intense and beautifully written, and I can't wait to hear her sentences out loud."
Dan Hoyt, professor of English and creative writing, also praises the novel's style and form.
"'The Incendiaries' was one of the most important debut novels of 2018," Hoyt said. "It's a tense and gorgeous book about identity and the horrific power of cult-like groups. It's notable for its vivid, often-poetic prose and for its unusual and compelling point of view in which a young man, the narrator, tries to make sense of both an act of violence and the unknowable lives of others."
More information about Kwon's work is available from her website.
Kwon's reading is sponsored by the Department of English in the College of Arts and Sciences, the Arts and Science Diversity Committee, and SGA Fine Arts fees.