December 3, 2012
Relay For Life of K-State fundraiser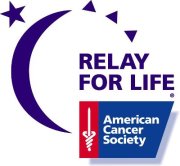 Come support the fight against cancer. Relay for Life of K-State is a student run organization that aims to raise funds for cancer research and relief that will donated to the American Cancer Society.
Relay For Life of K-State will be host to a Relay For Life Raffle from 10 a.m. to 2 p.m. Dec. 3-5 on the first-floor concourse of the K-State Student Union. An iPad 2, a Bill Snyder signed football, Kansas City Royals tickets and much more are up for grabs at this event.
Tickets for the raffle are $1 for a single entry and $5 for six entries. While the American Cancer Society is the official sponsor of birthdays, Relay For Life of K-State will celebrate Kansas State University's 150th birthday during this year's relay event, Fighting Ever Fighting.
For more information, visit relayforlife.org/kstateks or follow us on Twitter @RFLofKSU.