November 7, 2019
Grain science and industry instructors recognized as professors of practice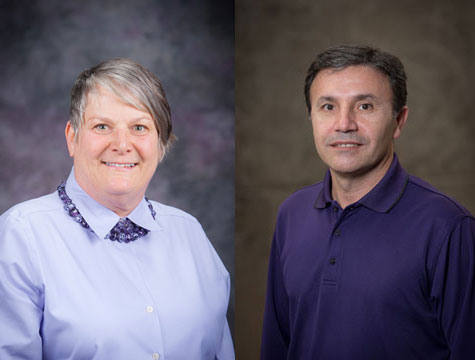 Fran Churchill and Huseyin Dogan, both instructors in the grain science and industry department, have recently been named as professors of practice on 12-month appointments. These positions have been added by the grain science and industry department to recognize the industrial experience for non-tenure track professionals.

"Both of these instructors have demonstrated professional excellence in the industry and in the classroom," said Gordon Smith, head of the department. "The new titles convey their dedication to the profession and commitment to train our students to excel in their careers."

Read more about Churchill and Dogan.