October 30, 2012
Attend a hilarious wedding with Union Program Council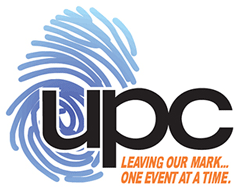 Get your tickets to the funniest wedding you'll ever attend. The Union Program Council cordially invites you to the Pinkerton-Pocket Wedding performed by the KC Improv Company on Friday, Nov. 2. Purchase tickets by Wednesday, Oct. 31, for the Union Program Council's annual fall dinner theater to be a real guest at this hilarious fake wedding in the K-State Student Union Ballroom.
Doors open at 6:30 p.m. and will feature hors d'oeuvres. The wedding will take place at 7 p.m. with dinner and reception to follow. Tickets for K-State students with a valid student ID are $10. Nonstudents can purchase tickets for $18. The price of admission covers the show and an Italian dinner. Tickets can be purchased in the Union Program Council office on the third floor of the Union. Union Program Council After Hours will host a free wedding dance from 9 p.m. to midnight after the reception in the K & S Ballroom.
For more information and complete list of Union Program Council events, visit k-state.edu/upc or call the Union Program Council office at 785-532-6571.