October 18, 2012
Monthly letter to campus from President Schulz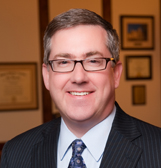 Dear K-State Faculty and Staff,
The leaves are falling off the trees, the mornings are cool and crisp, and we are midway through football season which can only mean one thing — fall has arrived in Manhattan! Each season brings a different beauty to the Flint Hills, and I enjoy seeing the colors change as we move through the different seasons on the tallgrass prairie.
April and I have had the opportunity to visit each of our academic colleges and similar units to give an update on K-State 2025 and some upcoming initiatives for this academic year. These visits are very enjoyable and allow us to keep our communication channels as open as possible between the senior administration and our faculty and staff. I was very pleased with the attendance at all of the sessions, and with the excellent discussions we had during the Q&A period.
Each fall I give my "State of the University" address to our faculty, staff and students. I also had the opportunity to share this information and the many successes of our faculty, staff, and students with the KSU Foundation Trustees, the Salina campus community, and the Alumni Association Board of Directors. This past academic year was another record-setting one for the university, with new record highs in student enrollment, alumni involvement, and private fundraising. These successes are due to a team effort, and I hope that all of you take pride in these new watermarks set by K-State!
The job of a public university president continues to evolve, but there is no question that fundraising plays an increasingly larger area of responsibility at most public institutions. I spend a significant amount of time interacting with our K-State alumni and friends outside Manhattan. I continue to be impressed with the willingness and desire of people who have been touched by K-State during their lifetimes to give back financially to assist us in achieving the vision set out in K-State 2025. Since this is part of what I do on a daily basis, I would like to give you some more in-depth information on our record setting $121 million in private donations to Kansas State University. While some of this letter may seem overly detailed, I want the campus community to fully understand our fundraising operations and the impact these funds have on K-State as we move toward our goal of becoming recognized as a Top 50 Public Research University.
There are three components to the $121 million of total gift activity: outright gifts, pledges and deferred gifts. Outright gifts are given in the form of cash, securities or gifts-in-kind that the university can put to immediate use. Pledges are commitments for specific amounts that will come to the university in a specific time frame. For instance, a pledge may create a $25,000 endowed scholarship fund within a five-year period. Deferred gifts are commitments made through a variety of estate planning instruments, such as bequests, annuities and trusts, that will be realized by the university at some point in the future.
In fiscal year 2012, $76 million was given outright, $14 million was pledged, and $31 million was committed through deferred gifts.
So, for practical purposes, we really have $76 million in hand at the end of the fiscal year. The remainder of the $121 million comes to K-State at a later time. Let's look more closely at the $76 million. Of that, $16.1 million was endowed and $59.9 million was expendable. Distributions from endowed gifts do not begin until the endowment minimum of $25,000 is reached within an individual fund, and earnings are available. The $59.9 million is available to the university immediately, but these funds are not always fully spent in the year they are received.
A good example of this is an expendable contribution that is made to support a facility project on campus. The entire contribution may come in one year, but the construction timeline takes place over more than one year and so the full contribution may take two or more years to be spent.
In terms of direct cash, the KSU Foundation provided $64.8 million to Kansas State this past year. This number comes from expendable funds, as well as distributions from endowed funds established in previous fiscal years. The $64.8 million was distributed based on donor designations to a variety of different areas including $11.3 million in scholarship support, $6.6 million for academic facilities, $14 million for faculty and administrative support, $27.8 million for K-State Athletics and athletic facilities, and $5.1 million for academic support.
As you might expect, several different units on campus also had record years. Units who received more than $1 million in outright gifts, pledges and deferred gifts this past year include: K-State Athletics ($36.4 million), Engineering ($31.7 million), Arts & Sciences ($9.6 million), Agriculture ($8.5 million), Veterinary Medicine ($8 million), Human Ecology ($4.1 million), Business Administration ($2.9 million), Alumni Association ($2.2 million), and Education ($1.7 million). Additional gifts went to a variety of different academic programs on campus to bring the total to $121.2 million.
One other number that should be noted is 51,400. This is the number of donors who contributed to K-State last year, which was up from 44,700 the previous year. K-State alumni, friends and corporate partners are both generous and loyal.
I would like to commend our colleagues at the KSU Foundation and our academic deans who spent countless hours on the road interacting with our alumni and friends building relationships and providing opportunities for K-Staters to support their alma mater. A lot of hard work by a large number of people goes into raising these funds, and I appreciate the dedication of many K-State faculty and staff who help us raise these important monies.
While all of these figures may be interesting, the bottom line is that we are attracting more and greater resources which enable us to improve our facilities, support faculty through endowed positions, recognize academic excellence through scholarships, and in general provide the margin of excellence we need to move K-State toward the goals outlined in K-State 2025.
If you have any questions or concerns, please don't hesitate to send me a note at kirks@k-state.edu. Have a great October!
Go 'Cats!

Kirk