October 15, 2012
iPad user group meeting Thursday, Oct. 18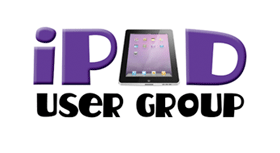 "New iOS 6 iPad features" is the topic for the October iPad user group meeting noon-1 p.m. Thursday, Oct. 18, in 21 Bluemont Hall.
We'll cover some of the new iPad-related features:
Siri
Maps
Mail (VIP contact list, ability to add photos and videos)
Safari (iCloud tabs, offline reading lists)
Notifications (Do Not Disturb)
Facebook integration
Shared Photo Streams
Clock app
Guided Access
and the enhanced App Store
As always:
– Question-and-answer session about your iPad
– Sharing your favorite apps
– Bring your lunch!
Also check out the K-State iPad user group wiki at ksuipadusers.pbworks.com.