October 15, 2012
Gathering 4 Gardner public mathematics celebration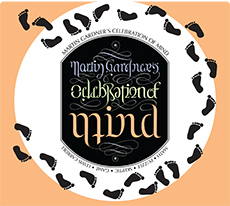 The mathematics department and Manhattan Public Library are sponsoring a free public celebration of the work of Martin Gardner from 10:30 a.m. to 2 p.m. Saturday, Oct. 20, at the library at Juliette and Poyntz avenues.
Gardner is well known for his work to popularize mathematics. This event will include many engaging games, puzzles and activities. It is free and open to the public. Children are especially encouraged to come.

For more information or to volunteer contact Dave Auckly at dav@math.ksu.edu.