April 25, 2019
Manhattan March for Science
Submitted by Desiree Schippers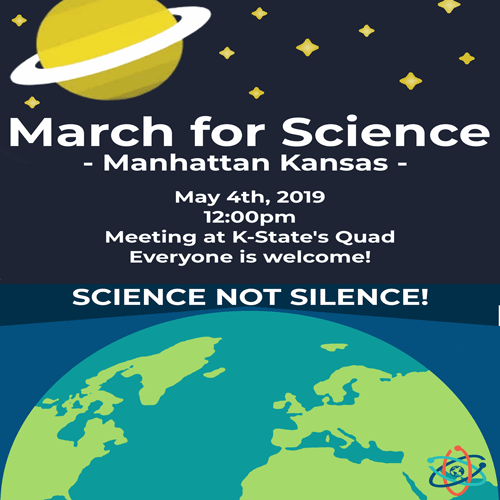 The Manhattan March for Science will begin at noon Saturday, May 4, in the Quad on the K-State Manhattan campus. The event is sponsored by the K-State Physics Club.
The march promotes unity as a diverse, nonpartisan group to call for science that upholds the common good, and for political leaders and policymakers to enact evidence-based policies in the public interest.
Bring posters, pets and friends. Free and open to the public. All are welcome
More details are available on the Facebook event page.