April 18, 2019
Hallmark Case Competition awards $1,650 in prizes to College of Business students
Submitted by Brent Fritzemeier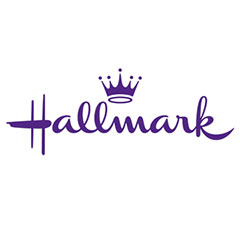 The marketing department recently partnered with Hallmark to offer a new marketing case competition, with $1,650 in prizes for the winning teams.
The contest, which was open to teams of one to three College of Business students at K-State, asked teams to analyze a challenge based around Hallmark's business and make marketing recommendations based on their findings. Following the written portion of the competition, the top three teams were chosen to present their findings to a judge's panel with a 10 minute presentation, followed by five minutes of a question and answer session.
Finishing in first place, with a $1,000 award, was senior in marketing Kandace Emory. In second place, receiving $150 each, was the team of junior in entrepreneurship Kayley Brethour, senior in marketing Maricela Cardona, and junior in finance Eshwarsai Marre. Third place, and $100 each, was awarded to the team of juniors in marketing Madison Anderes and Emma Pater.
"Case contests like this allow for students to take what they are learning in the classroom and apply it to a real-world scenario that they might encounter in their careers," said Esther Swilley, head of the marketing department. "We were excited to partner with Hallmark to offer this experiential learning opportunity for our students."