April 10, 2019
President Myers to speak at April 15 New Faculty Institute luncheon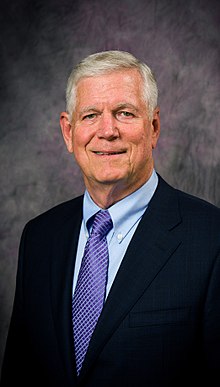 The New Faculty Institute invites new faculty to attend a luncheon from 11:30 a.m. to 1:30 p.m. Monday, April 15, in the Flint Hills Room at the K-State Student Union.
K-State President Richard Myers is the first speaker and will share updates about the university. Following, Don Boggs, associate dean in the College of Agriculture, will share remarks about the history of K-State and the connection to our land-grant mission.
RSVP online by noon Thursday, April 11. The luncheon will be catered by Coco Bolos.
The New Faculty Institute is a universitywide program sponsored by the Teaching and Learning Center to introduce newly hired faculty to K-State's missions of teaching, research and service, and to facilitate their success at the university. The institute facilitates the transition of newly hired faculty members into the K-State academic environment by providing information and tools that can help them become successful as educators and researchers at K-State. Each month, the institute offers social luncheons filled with information, networking and food.
For more information, contact Tamara Bauer, New Faculty Institute coordinator, at tamara@k-state.edu, or Jana Fallin, the Teaching and Learning Center director, at teachingandlearning@k-state.edu.