March 29, 2019
College of Business Inclusion Summit to feature corporate panel, round table discussions
Submitted by Brent Fritzemeier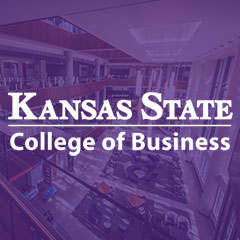 In an effort to stimulate conversation and learning about corporate diversity, equity and inclusion, the College of Business Administration has organized the inaugural Inclusion Summit on Wednesday, April 3.
"From a professional perspective, the business case for inclusion and diversity is clear," said Olivia Law-DelRosso, management instructor in the College of Business. "From engaging customers better, to greater employee job satisfaction and commitment, organizations are no longer wondering if they should be more inclusive. They know they can, we all can, always do better. So, organizations are asking how."
The event will kick off with a panel discussion at 3:30 p.m. in the Business Building Lecture Hall, where corporate leaders will discuss why and how their companies are striving to create more diverse, equitable and inclusive cultures — and how it pays off. Featured on the panel will be representatives from:
Cargill
Cerner
Commerce Bank
Hormel
Koch Industries
Following the panel, the summit will break out into round table discussions where company representatives will lead conversations with K-State students, faculty and staff about diversity, equity and inclusion in the college and their careers.
Throughout the event, College of Business student organizations will be displaying posters representing the importance of diversity and inclusion. At 5 p.m., the corporate representatives will select the top three clubs to be awarded cash prizes.