March 27, 2019
'America's Got Talent' finalist DIAVOLO to perform its Veterans Project at 'SpringDance '19'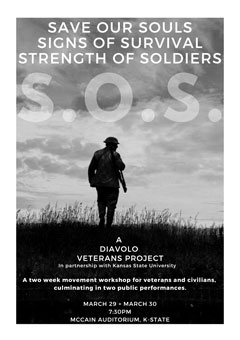 The global movement arts company and "America's Got Talent" finalist DIAVOLO will perform an original movement piece as part of its Veterans Project at K-State's "SpringDance '19" at 7:30 p.m. Friday, March 29, and Saturday, March 30, at McCain Auditorium.
The performance will include local veterans, K-State dance students and their professional performers.
Tickets are available online at ksu.universitytickets.com/w/default.aspx.