February 21, 2019
Join KSCI Works to polish scicomm skills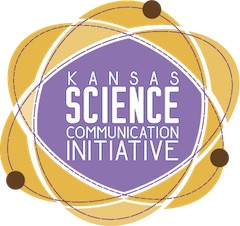 The first Kansas Science Communication Initiative workshop of the semester is from noon to 1 p.m. Friday, Feb. 22, in 324 Ackert Hall.
Guest presenter Chris Balakrishnan, associate professor at East Carolina University, will discuss Nerd Nite, a unique forum scientists can use to communicate science — and other forms of nerdery — to the public. Balakrishnan founded Nerd Nite about 15 years ago; since that time, Nerd Nite has spread to more than 100 cities around the U.S. and the world. Balakrishnan will draw from his experience and reflect on the history, progress and current challenges in science communication. Please register.
Find more information about KSCI Works events for the semester or information about SciComm 2019, a conference KSCI is co-hosting March 22-24 at K-State in Manhattan.