February 14, 2019
Provost Charles Taber to share 'What Matters to Me and Why'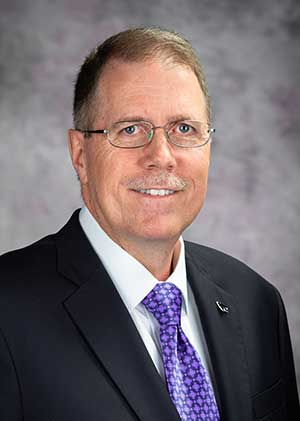 Charles Taber, provost and executive vice president, will be the featured speaker for the February What Matters to Me and Why lecture series, from noon to 1 p.m. Thursday, Feb. 28, in Town Hall at the Leadership Studies Building.
In his talk titled "Personal Responsibility for Social Justice," Taber will address critical questions: What individual, personal responsibility do members of a community have to promote social justice? When social injustice is rooted in history and the past behavior of others, why should I as an individual have any responsibility to do anything about it? And, what roles do universities have in creating a just society?
A free box lunch will be provided starting at 11:45 a.m., and an RSVP is requested by Feb. 26. Read a full event description and sign up online. A Zoom link also will be available at this website.
This informal lunchtime series supports K-State's Principles of Community by encouraging reflection on matters of personal values, beliefs and motivations in order to better understand the lives and inspirations of those who serve and shape the university. The event is co-sponsored by the Staley School of Leadership Studies, the Dow Center for Multicultural and Community Studies at K-State Libraries, the College of Arts and Sciences Diversity Committee, the College of Education, and the College of Architecture, Planning & Design.