November 27, 2018
Schieferecke joins board of national STEM consortium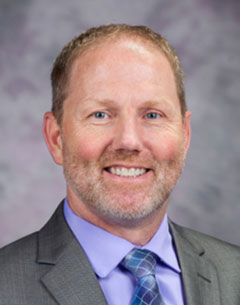 Roger Schieferecke, assistant dean and director of the Center for Student Success and Professional Services, was recently named to the board of directors of the prestigious National Consortium of Secondary STEM Schools. Schieferecke is one of only two board members representing a higher education institution.
"I am honored to serve in this role and firmly believe our involvement in NCSSS will benefit K-State through establishing relationships with top tier high schools around the country," Schieferecke said. "K-State will be a prominent option for these students and we will also be a resource to the teachers in the schools as they pursue professional development opportunities and advanced degrees."
The National Consortium of Secondary STEM Schools was established in 1988 and has grown to approximately 100 member schools, many of which are ranked among the best in the country. The consortium also has 55 affiliate members — colleges, universities, summer programs, foundations and corporations — in 32 states, that share the goals of transforming mathematics, science and technology education.