October 30, 2018
College of Business Administration adds 12 distinguished business leaders to its advisory council
Submitted by Brent Fritzemeier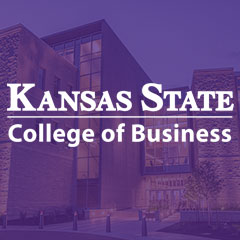 Company president, CEO and CFO are just a few of the titles held by the 12 dynamic business leaders who recently accepted an invitation to join the K-State College of Business Administration's Business Advisory Council.
The Business Advisory Council provides a forum for interaction between the business community and the College of Business Administration at K-State. The council is made up of business leaders who volunteer their time to discuss issues pertinent to the ongoing success of the college. These issues include the continued relevancy of the college's curriculum in today's changing international business world, long-range strategic planning and the support needs of the college.
"These individuals are thought leaders in their areas, committed to making the College of Business at K-State a top business school, and an integral part of the K-State 2025 vision," said Kevin Gwinner, Edgerley Family Dean of the College of Business Administration. "We are blessed to have such an influential and successful group of alumni and friends who volunteer their time and expertise. The depth of knowledge and experience across a wide variety of industries these leaders bring to the table allows us to be very strategic in our decision-making as a college."
The following are new members of the Business Advisory Council:
Tressa Angell, president, Hallmark Business Connections.
Zane Burke, president, Cerner Corporation.
Kathy Collins, chief marketing officer, Massage Envy.
Jon Congleton, president and chief executive officer, Impel Neuropharma.
Jack M. Epps, partner, Foulston Siefkin LLP.
Manny Fernandez, managing partner, KPMG — Dallas Office.
Terry Huffman, chief executive officer, Cutting Edge Pizza.
Kevin Lockett, partner and chief financial officer, Fulcrum Global Capital.
Diane Paumier, marketplace operations director, Nike.
J. Glynn Perry, executive vice president, RR Donnelley.
Kevin M. Smith, partner and strategic advisor, KMG Capital Partners.
Jacinda Zerr, market president, Farmers Bank of Kansas City.
View the full list of Business Advisory Council members.