October 29, 2018
Ekdahl lecturer Michelle Delk to present 'Generosity: Infrastructure and the Public Realm'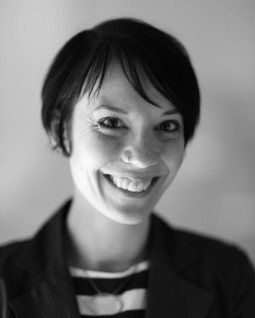 The College of Architecture, Planning & Design, or APDesign, will host Michelle Delk, a member of the American Society of Landscape Architects and partner at Snøhetta, as part of the Ekdahl Lecture Series.
Delk will present "Generosity: Infrastructure and the Public Realm" at 4:30 p.m. Monday, Nov. 5, in Regnier Forum at Regnier Hall on the K-State Manhattan campus. The lecture is free and open to the public.
Fascinated by the urban environment, Delk is a passionate champion of the public realm. Based in New York City, Delk is a partner and landscape architect with Snøhetta. She works to cultivate transdisciplinary collaboration for the creative advancement of our public environment. Clear thinking and collaborative principles characterize Delk's leadership of a myriad of dynamic projects, while her unencumbered vision allows for concerted explorations that embrace experimentation and improvisation within complicated social environments.

Delk's enthusiasm is reflected in her commitment to design and leadership within her firm and community. Currently, she's an active board member for the Urban Design Forum in New York City and is often invited as a speaker at influential conferences, universities and communities throughout the world.
With a natural ability for engaging diverse community and client intricacies, Delk guides complex projects ranging from master plans and brownfield redevelopments to realizations of urban plazas, parks, streetscapes and riverfronts. Currently, she leads several efforts with Snøhetta, including the design of the Willamette Falls Riverwalk in Oregon, the Blaisdell Center Master Plan in Honolulu, and the reimagined design of a significant public plaza in midtown Manhattan.

The Oscar S. Ekdahl Distinguished Lecture Series in Architecture and Design brings the finest professionals in the design and planning disciplines to APDesign and the K-State community. These individuals are selected to avail faculty, staff, students and regional professionals to the potency of design and planning in addressing the issues we face as a global society. The series honors Oscar Ekdahl who received his Bachelor of Architecture from K-State in 1933 and was a founding partner in Ekdahl, Davis, Depew, Persson Architects PA in Topeka.