March 20, 2018
First-generation web event April 4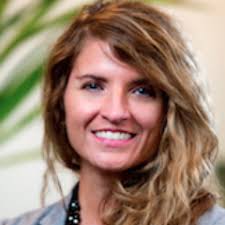 The Center for First-Generation Student Success, an initiative of NASPA and The Suder Foundation, will host an expert live briefing by Sonja Ardoin, clinical assistant professor and program director for higher education administration at Boston University. Ardoin will present "Exploring the Ways Jargon Influences College Access & Success for First-Generation College Students," from noon to 1 p.m. Wednesday, April 4, in 247 Leadership Studies Building. All are welcome.
Three from Kansas State University — Stephanie Bannister, Steven Dandaneau and Wendy Troxel, representing NACADA — participated in the inaugural convening of the aforementioned Center for First-Generation Student Success, Jan. 30, 2018, in Arlington, Virginia. Convening highlights may be viewed online.
Dandaneau, an Advisory Council member, also participated in center-sponsored preconference workshops at NASPA's annual conference on March 4 and 5 in Philadelphia, the same conference at which K-State's Rebeca Paz, coordinator of K-State's First Scholars Program, and K-State First Scholar and future outstanding student life professional, Karina Moncayo-Michel, joined The Suder Foundation's Diane Schorr to hear U.S. Supreme Court Justice Sonia Sotomayor's keynote convention address.