March 8, 2018
Division of Biology Seminar March 9
Submitted by Division of Biology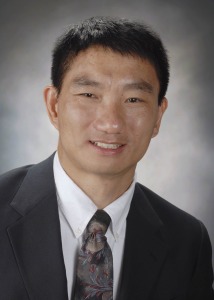 SJ Gao, University of Southern California, will present "An Oncogenic Virus Promotes Inflammation and Tumorigenesis by Hijacking Innate Immune Response Pathways" as part of the Division of Biology seminar series at 4 p.m. Friday, March 9, in 221 Ackert Hall.
The Division of Biology's guest will speak of the host immune responses that are essential for defending pathogen invasion. Gao will discuss how viruses have often evolved different strategies to evade host immune responses. Kaposi's sarcoma-associated herpesvirus, or KSHV, is an oncogenic virus associated with several malignancies, including Kaposi's sarcoma, or KS, a highly inflammatory and angiogenic cancer in AIDS patients.
Come be part of welcoming Gao to the Division of Biology.