December 7, 2017
K-State in Italy information session today at Kedzie Hall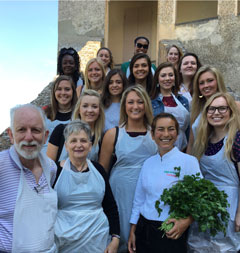 Interested in spreading your wings and learning how to capture vibrant and meaningful images to make your presentations pop while learning about another culture?
The A.Q. Miller School of Journalism and Mass Communications along with Education Abroad invite you to an information session about Kansas State University in Italy's summer program from 2-3 p.m. Dec. 7 in 105 Kedzie Hall.
The journalism and mass communications department has a new class being taught in the summer session in Orvieto, Italy, with the Kansas State University in Italy program: MC 589-Photography and Visual Storytelling.
Come to the information session to learn more about the many other offerings in the program, find out about the "City on the Hill," Orvieto itself, and get assistance in application processes and scholarship opportunities. You also can meet with other students who were on the program last year to see how it feels to live like a local.
All this, and cookies as well!